Dog bite incidents on the rise, could affect insurance rates – report | Insurance Business Canada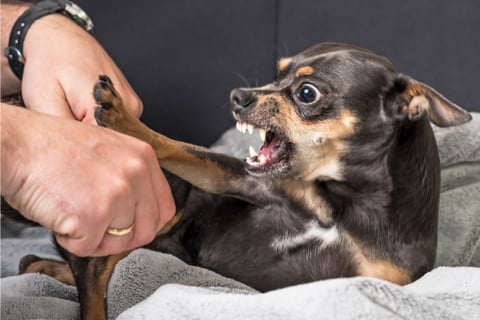 Dog bite incidents are on the rise, a new report from Square One Insurance Services has warned, and the trend could lead to increased homeowners' insurance rates for dog owners.
Citing a recent study published in The Journal of Pediatrics, Square One noted that dog-related emergency room visits to one children's hospital spiked to almost 300% following stay-at-home orders in March 2020. The insurance agency also pointed to a recent UK study which found a similar surge in dog bite numbers during the pandemic lockdowns.
Square One suggested that there are several factors that contributed to this spike in dog bites, including more time spent at home with dogs, and higher stress in dogs due to increased household activity. But the agency also acknowledged that more homes have dogs now compared to 2019, revealing that more than one-third of Canadian households now have dogs, and pet industry sales increased by 5% in 2020.
Bite injuries from pet dogs could lead to lawsuits, which could take years to settle and cost tens of thousands of dollars – even if no physical injury had occurred, Square One warned in a release.
"Not everyone is aware that, in Canada, many home insurance policies will cover the cost of defending you in the event that someone alleges they were injured by your pet," said Square One product and underwriting manager Stefan Tirschler. "This is critical coverage for any dog owner because defending against such a lawsuit without insurance can be frightening and costly - even if your dog was innocent of causing any harm."
Square One also mentioned that whether they cover dogs or not, many home insurers in Canada inquire about dogs during the quote process – usually asking if certain breeds are present in a household. The agency said that this is not because certain breeds are inherently more dangerous, but mentioned that certain breeds "feature more frequently in lawsuits than others."
Home insurance providers are increasingly likely to ask about dogs in the home thanks to the higher frequency in bite lawsuits for certain breeds, and they might charge a higher premium in exchange for dog liability coverage, Square One cautioned.