Gore Mutual transforms personal lines offering to elevate broker experience | Insurance Business Canada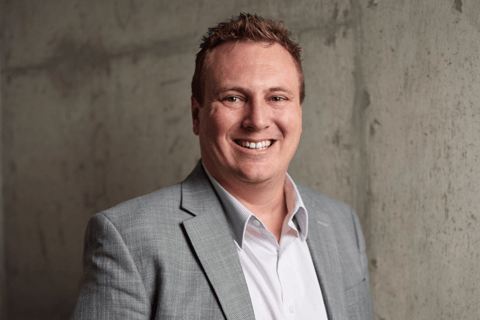 Insurance Business news editor Jen Frost sat down with Gore Mutual VP, personal lines and UW transformation Gavin Brown-Jowett to discuss how the insurer is becoming bigger, bolder and better.
Gore Mutual embarked on its Next Horizon transformation journey in 2019, to build up its national presence, bolster its underwriting capabilities and improve the broker experience.
The strategy has seen a shift in its personal lines offering, with enhancements to the straight through processing experience, an evolved service experience, a strengthened partnership, an expanded risk appetite and the insurer targeting growth in Ontario.
It has also launched a National Operations Centre, with brokers able to access a team made up of underwriters, billing and support services with more than 300 years of collective industry experience.
Traditionally, the mutual may have been seen as a "tight underwriter with low limits of insurance", according to Gavin Brown-Jowett (pictured), Gore Mutual VP, personal lines and UW transformation, but that should no longer be the case today.
"On the personal property side, we've expanded our appetite significantly and have given brokers the ability to write homes that we wouldn't have written previously," Brown-Jowett told Insurance Business.
"Above and beyond that, we provide limits up to $2 million on a building and a broker can bind that without ever calling us – if they want to bind something above that, we're happy to, they just talk to one of our underwriters and they can bind up to $3.5 million."
The insurer has focused on "matching the market", Brown-Jowett said, and making sure its offering is streamlined and accessible for brokers. Further developments have included greater flexibility, such as through its seasonal rental endorsement and home and auto bundling option.
Gore Mutual launched its National Operations Centre in April 2021, shortly before its Guidewire partnership went live.
The combined changes have meant that brokers have more power to self-serve, but also have ready access to underwriting expertise for those risks that may exceed their binding authority.
The adjustments are all about scale, according to Brown-Jowett.
"In the past, we had dedicated underwriters, everything was done with paper," he said.
"The intention behind the new model is that we would have 50 underwriters who are available for any broker who called in with a question, and they would be able to provide an answer or solution."
The mutual is focused on offering first call resolution and ensuring that brokers can "get the support they need", Brown-Jowett said.
Broker feedback on the changes has been "very good", and they have been particularly appreciative of the speed at which they have been able to access underwriters and Gore Mutual's flexibility on those risks that require expert consideration.
"We're going to find a way to make this work for you, we're going to find a way to help you place this business for your customer," was the message from Brown-Jowett.
For Gore Mutual, it's all about being bigger, bolder and better
"We are really enhancing how we operate within the market and trying to provide bolder and better solutions to brokers," Brown- Jowett said. "We're doing that while enabling our brokers to quote and bind policies within minutes, and while having our underwriting team there to support them if they need it."
Next steps for Gore Mutual include building on its commercial offering, with commercial auto having already seen a revamp. Further improvements are planned across garage, fleet and commercial property within SME and mid-market segments.
It's effectively a "full suite system change" that will also see greater market alignment across commercial, Brown-Jowett said.
"We're proud of our personal property transformation and brokers can expect to see a positive difference in doing business with us as we scale to become bigger, bolder and better than ever before," he said.
To find out more about how Gore Mutual has evolved to be 'bigger, bolder and better' visit https://www.goremutual.ca/bigger-bolder-better/
Gavin Brown-Jowett has over 15 years of property and casualty experience. As VP, Personal Lines and Underwriting Transformation he plays a key role in accelerating the development of a new modern personal lines and small business capability.