Canada's oil and gas industry "leading the way" in reducing carbon emissions | Insurance Business Canada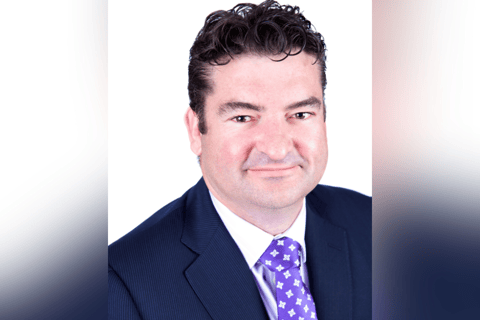 The Canadian oil and gas industry is under immense pressure to transform in line with new environmental, social, and governance (ESG) expectations.
In recent years, there's been a huge populace movement away from fossil fuels, because of their negative impacts on climate change and the environment. In tandem, there's been tremendous pressure upon insurers, banks, legal groups, developers, and corporations to support the fossil fuel divestment campaigns and invest in clean energy.
"The transition from fossil fuels to green energy within Canada is alive and ongoing," said Grant Smith (pictured), senior vice president in NFP's Complex Risk Solutions Group, with a focus on the oil and gas, power, mining, and marine industries. "I can also tell you that our clients are leading the way in reducing Canada's carbon emissions."
Contrary to popular belief, oil and gas companies are typically quite advanced in their ESG strategies, as well as their research, development, and investment in green energy, according to Smith – a 25-year veteran of the oil and gas industry.
"What we're seeing is that the majority of spending on green, clean, and renewable energy projects is coming from the large traditional energy companies," Smith told Insurance Business. "They've either got joint ventures, or they've got ownership interests in a lot of producing assets that are in the alternative energy space.
"That has formed a key component of NFP's diverse, complex insurance placement. Whenever we're placing risk transfer programs for large, integrated oil and gas companies, they've all got significant interests in wind or geothermal or other green developments that they're working on – and that forms part of the overall picture."
Read next: Helping Canada's oil and gas industry recover
Smith joined NFP in March 2022 from EQUA Specialty Risk Partners Corporation where he served as managing partner – Western Canada. Prior to that, he worked for Braemar Technical Services, Ltd. in Alberta, Canada, serving most recently as its CEO. What attracted him to NFP – his first role at a brokerage – was the strength of the NFP team, the intellectual property they hold, and the extensive partnerships they have with wholesale brokers and clients.
"We're really lucky in that we work with some of the most talented risk managers, CEOs, CFOs, loss control engineers, and safety professionals out there are in the world," he emphasized. "An attraction for me to joining NFP was really the expertise and creativity that we've got in our team for dealing with both the traditional and emerging challenges that the oil and gas industry in Canada is facing."
The traditional insurance challenges for oil and gas companies include access to markets, access to capital, and managing sustainable growth. These issues, which are often political and operational in nature, have been exacerbated amid the ESG movement, and many carriers have withdrawn capacity from the marketplace.
"When there's a shortage of capacity, what do you have to do? Look for alternative capacity, which might mean working with non-conventional insurance markets, which we've been actively doing with our clients," Smith said. "We might also encourage clients to change their retention levels, which have historically been lower. A lot of them were transferring more retention than they needed to, and so we work to provide significant analytical expertise, financial analysis, and balance sheet proofing to help our clients with that.
"We don't just look to transfer every risk to a standard product that everybody in the market wants to offer. We're differentiating those risks as we go into the markets – and explaining our oil and gas clients' ESG responsibility programs and standards – so that underwriters can see what our clients are doing and they're willing to accommodate certain pressures and provide coverage."
Read more: Arch Insurance cuts ties with Trans Mountain pipeline project
In recent months, Russia's invasion of Ukraine and the ensuing barrage of retaliatory sanctions imposed on Russia by the Western world – including the banning or phasing out of Russian oil and gas imports – have had a huge impact on the oil and gas industry.
"I think the events in Ukraine have showed us that we're not actually able to flick a switch and transition away from oil and gas immediately," said Smith. "As much as people want all of these oil and gas companies to shut up shop, the reality is that we've built a society that's interdependent on it, so it's going to have to be a transitionary process. And I believe the energy companies that are heavily involved in the industry today will be the same organizations that are heavily involved in the future in the green industry."
He added: "I am a father of four children, I believe in a future for my children, and I believe that dealing with the environment is incredibly important. I also believe that our oil and gas sector is moving in the right direction, and is driving massive strides to clean up emissions and to work differently than they have done in the past."