CNA's Oneworld+ delivers distinctive coverages for middle-market clients | Insurance Business Canada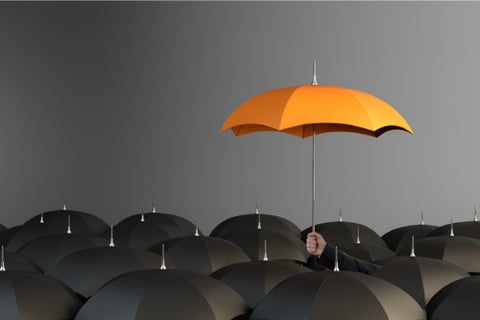 From the COVID-19 pandemic to the global economic recession, heightened political tensions, supply chain disruptions, extreme weather events, and the worldwide explosion in cyber and technology risk – the list of exposures that middle market businesses in Canada must contend with is growing ever more complex.
As a result, middle market businesses are demanding global insurance solutions and creatively tailored products capable of responding to their unique risks. They're seeking depth of expertise across a range of different coverages, but at the same time, many want the ease and convenience of a package insurance solution that comes with value-added services like risk control, digital solutions, legal counsel, and a next-level claims service.
To meet these needs and more, CNA launched Oneworld+® - a suite of bespoke package products, designed specifically for middle-market clients in the industry segments of: manufacturing, construction, oil & gas, real estate, financial institutions, technology, healthcare and transportation. Core coverages available via Oneworld+® include: property, commercial general liability, voluntary workers' compensation and employers liability, crime, directors & officers, business income, equipment breakdown, inland marine, and umbrella – plus additional distinctive coverages for unique business needs.
Read next: An overlooked essential: putting the focus on E&O in logistics
"CNA's Oneworld+® is a suite of products designed to meet the commercial insurance needs of middle-market enterprises," said Chris Horgan, AVP, property at CNA Insurance. "It has modern and competitive wordings, plus built-in coverage extensions tailored to industry-specific needs. The coverage is worldwide, with difference in conditions (DIC) and difference in limits (DIL) coverage built-in, and is supported by a global unit that can respond to claims in any country around the world.
"We also take it a step further with Oneworld+® - we have the ability to offer innovative and specialized solutions for each client," said Ashley Quinn, AVP, underwriting at CNA Insurance. "While our preference is to offer a comprehensive solution including our full suite of products, our clients have the option to select coverages that best suit their needs. We also offer a flexible variety of limits and other custom solutions to meet any contractual, budgetary or other requirements that may exist."
Package solutions like CNA's Oneworld+® are popular among the middle-market for their insurance and risk management needs. Horgan explained that while small businesses often handle their less complex insurance needs via simple monoline placements (through online portals and automated solutions tailored to each coverage) and larger businesses use risk management expertise to select a program of bespoke monoline products, middle-market companies are more suited to package policy convenience. They have similar exposures to their larger counterparts, but fewer resources to manage those risks, and therefore are often drawn to packages.
"Through Oneworld+®, we can offer specialized expertise in underwriting, claim, and risk control across all of our core disciplines," Horgan told Insurance Business. "Furthermore, our Oneworld+® clients have access to CNA's School of Risk Control Excellence (SORCE), which has online resources, live webinars, and materials delivered through the on-demand platform. CNA also has cutting-edge self-service digital solutions and award-winning technology that enables us to deliver exceptional customer service.
"In terms of claims, we provide 24/7 service and commit to 24-hour contact after the initial claim is made and payment within 48 hours of settlement. We also have segment-specific specialists, so the personnel handling the file has tailored expertise, coupled with a robust network of legal counsel and vendor relationships to support clients."
Read more: Tech firms carry heavy burden in enabling vital industry
Quinn added: "Oneworld+® gives our clients access to a global claim organization. We have offices located throughout Canada, the United States and Europe, with the ability to adjust claims anywhere in the world through our Global Network Partners. Local claim teams mean higher service standards and faster response times."
Package solutions are not only beneficial for businesses; they're also a key proposition for insurance brokers. CNA has developed Oneworld+® in partnership with brokers to develop a solution that best meets their needs.
"The role of the broker is to identify the risks that their clients are facing, and to secure the insurance coverage required based on that assessment of their needs," Horgan commented. "The broader the coverage and the more tailored it can be to the individual client, the more the client is protected – and that helps to fulfil the role of the broker. At CNA, we partner with brokers to help them deliver on their promises. We don't just see ourselves as a commodity; we're all about partnership and helping both the brokers and clients meet their needs."
"When selling products via a package rather than on a monoline basis, brokers gain opportunities to cross-sell and introduce middle-market clients to new products that they may not have purchased on a standalone basis," Horgan added. For example, CNA's Oneworld+® offers a wide range of industry-specific coverage extensions, such as: raw stock price fluctuation (manufacturing), building material replacement (construction), contamination coverages (healthcare), event cancellation (commercial risks), and introduction coverages (directors and officers liability, and crime). These products are 'cutting edge,' according to Horgan, and are great conversation starters for brokers to ensure that all of their clients' coverage needs are met.
"We're in the business of accepting risk, and we develop solutions based on our ability to understand the risk," said Horgan. "For this to happen most effectively, it all starts with open lines of communication with our broker partners and clients. The more we can gain understanding and comfort with a risk, the more equipped we will be to develop our best offering, inclusive of product, pricing, and terms."