How quickly will international and business travel recover? | Insurance Business Canada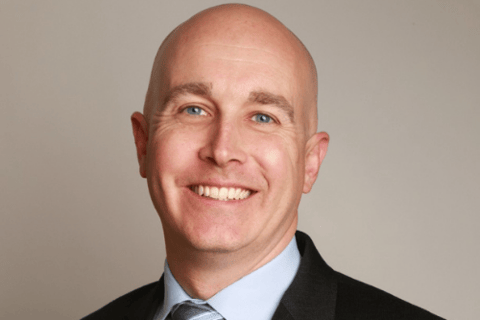 Porter Airlines, a Toronto-based airline company, recently announced it will resume flight services to destinations in Canada and the United States in September 2021. The long-awaited announcement follows nearly 18 months of total shutdown, with the airline halting services due to the COVID-19 pandemic and related health and travel restrictions.
The airline, which is headquartered at Billy Bishop Airport in Toronto, will officially restart domestic flights on September 08, with initial flights heading to Halifax, Moncton, Montreal, Ottawa, Quebec City, St. John's, Thunder Bay, and Toronto. Flights to US destinations will resume on September 17, and will include popular hubs like Boston, Chicago, New York, and Washington D.C.
"This is the moment our team members, passengers and the communities we serve have been waiting for," said Michael Deluce, president and CEO of Porter Airlines. "The pandemic has progressed to the point that we can now begin restoring service across our network. Being grounded for more than a year has been incredibly difficult for everyone involved. In true Porter fashion, our team members have displayed remarkable levels of commitment, engagement and optimism over this uncertain period of time, despite the vast majority being unable to work."
The fact that Porter Airlines completely shut down for over a year is quite unique, as most airlines in North America opted to keep at least some operations going throughout COVID. According to the Financial Post, Porter Airlines did receive some financial assistance from Export Development Canada (EDC) to help it stay afloat during the pandemic. With the COVID-19 pandemic still problematic and the Delta variant causing significant concern worldwide, it remains to be seen how the niche turboprop operation will bounce back in the final quarter of the year.
Read next: Aviation insurers expect claims volume to take off
"COVID-19 presented a risk scenario that we've never seen before," said Dave Warfel (pictured), regional head of aviation at Allianz Global Corporate & Specialty (AGCS). "It's been very interesting to see how different operators around the world have dealt with different travel restrictions. It's ranged anywhere from airlines shutting down operations completely, to significantly reducing capacity and parking large portions of their fleets to deal with the drop in passenger demand.
"Looking forward, the biggest thing that we're interested in right now is seeing how quickly the business travel and international travel recovers. It does seem that, at least in the US, traditional vacation and personal travel have rebounded pretty solidly. But I think that the entire aviation industry, not just the insurance industry, is very watchful to see how quickly the business and the international travel can get back to pre-COVID levels."
The business travel bounce back will likely have a big impact on the success of Porter Airlines as it resumes its operations. With its base in Toronto's Billy Bishop Airport, the airline is popular among business travellers hopping to Ottawa, Montreal, and US business hubs like New York and Chicago.
"My thoughts are that business travel will see a multi-year recovery," Warfel told Insurance Business. "I think there are two competing priorities right now, where you have both the demand, and maybe in some cases, the need for employees to get customer interaction and get back to frontlines business travel, but at the same time, corporations are very much dealing with their return to office protocols and figuring out what that looks like and how to strike the right balance there. I think the situation will become a lot clearer in 2022, but I would say, by and large, the opinion is that it will return close to pre-COVID levels within two or three years."
Read more: AGCS highlights post-COVID trends in aviation
As for international travel, Warfel predicts that North America is about six to 12 months away from a more stable environment. He said it's challenging to predict, especially as countries are faced with different COVID variants – Canada has not yet been hit hard by the Delta variant, which is sweeping across the US – but as vaccination infrastructure is built-up worldwide, that will support the recovery of international air travel.
"Our customers appear to be gearing up. They're very much ready," he said, "and some are continuing to look at expanding international routes. So, I would say that the industry's view is very optimistic, although probably a bit tempered with the COVID variants right now."
The Gallagher aerospace team recently published the second quarter 2021 edition of Plane Talking, a specialist risk publication for the aviation sector, in which Peter Elson, CEO of Gallagher Aerospace, commented: "As the second quarter concludes, it is clear that vaccination programs are advancing and, in general, air travel is picking up. Nevertheless, social and travel restrictions remain in place throughout the world and flight numbers, while varied between geographies, are generally still far below pre-pandemic levels. Many clients and industry bodies expect the outlook to brighten in the second half of the year and we sincerely hope this transpires."