Insurance for cannabis industry still has a long way to go to meet clients' needs | Insurance Business Canada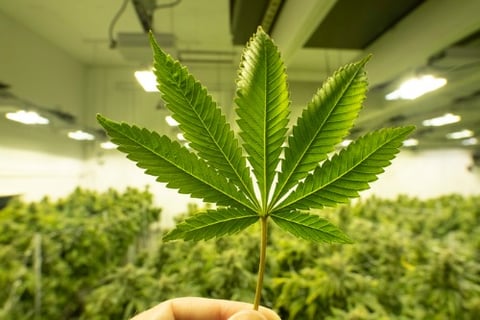 With two rounds of cannabis legalization now under Canadians' belts – after new regulations for cannabis edibles, extracts, and topicals came into effect on October 17 – the cannabis insurance marketplace is likewise growing, though perhaps not as fast as it needs to be.
"Within the past year, we have seen an increase in capacity within the marketplace, but as these companies are growing so rapidly, the limits that they require are so high that we're still not able to provide them a lot of times," said Allison Sinha, senior underwriter in the property and casualty department at Burns & Wilcox Canada. "Luckily though, there are a lot more options for insureds in order to find capacity and to get at least enough that is adequate for their operations, but the industry itself still has a long way to go to get up to speed with what is required."
Moreover, although edibles, extracts, and topicals were legalized in October 2019, there's a 60-day waiting period with Health Canada to get approval for those products to be out in the marketplace, which means the impact of legalization 2.0 won't be felt till the New Year when companies are able to ramp up production and get these products into storefronts. At the same time, one of the major impacts that insurance professionals in the cannabis market are going to see is vape pens being legalized so that people can vape their cannabis products.
"The vape industry in general has taken some hits, so that's something to be cautious of, but it doesn't mean that insureds are unable to get insurance," explained Sinha.
Looking at the current state of the cannabis insurance market, greenhouse growing operations are the most difficult class to place. After all, greenhouses are generally difficult to place and a cannabis occupancy makes this even more challenging. On the other hand, cannabis retailers are typically easier to place since their limits are on the smaller end.
When looking into specific lines of insurance, directors & officers are extremely tricky to place, explains Sinha, especially if there is any US exposure, which makes it is very expensive for the insured.
"The pricing is extremely high and there's been a few claims in the space, which also doesn't help with the pricing," she added.
Brokers have their own challenges in this emerging space. One of these is understanding the legal landscape – what is legal versus what isn't – and the various insurance requirements within each province.
"For example, to sell cannabis in Ontario through the Ontario Cannabis Stores, they require you to have a $15 million product recall limit. This is really important for brokers to know when they're advising their insureds about the coverages that they require and what are the mandatory coverages that they need," said Sinha. "It looks better for everyone when you come in knowing the legal landscape."
As the cannabis insurance market in Canada continues to expand, brokers can provide the best value to cannabis clients by doing their research and keeping up to date with the various regulations and requirements.
"It really pays off to know exactly what is and isn't required, and to go into a talk with a client and say, 'This is really where your exposure is, and this is what you need in order to mitigate it,'" said Sinha.