One month in and 'everybody wants a piece of this billion-dollar market' | Insurance Business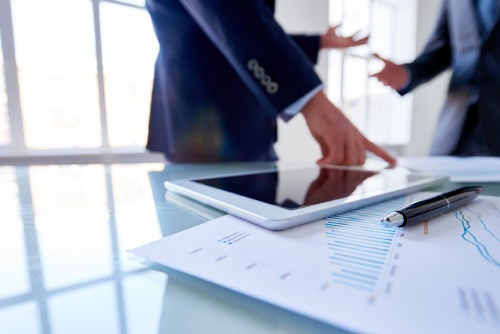 It's official – private cannabis stores in Ontario now have a set of regulations from the provincial government to adhere to as the businesses prepare to open in April 2019. Only 75 stores per operator will be allowed and the businesses, which have to be stand-alone locations and not take up space in a mall, for instance, will need to be at a minimum 150 metres away from schools.
This is just one of several developments in Canada's recreational cannabis market following legalization in October. Needless to say, participants in the commercial cannabis insurance space have been keeping busy over the past month.
"With it being legalized, we've been putting on a lot of webinars over the last couple of weeks, just educating the retail brokers. Everyone wants to get into it because everyone sees it as a new area of revenue, new area of business, but not everybody is fully educated on it," said Paul Clarke, national underwriting director at Burns & Wilcox Canada, adding that the company has unique expertise in this line of business. "We have an actual dedicated team and we've been doing it for a number of years."
Read more: Cannabis legalization could force hike in car insurance rates
One product has been especially popular among licensed producers in Ontario, according to Clarke.
"We've seen a lot of activity over the last couple months, in particular on our product recall product," said Clarke, explaining that producers in the province have been required to carry up to $15 million of product recall insurance. The Burns & Wilcox product also offers protection for business interruption in addition to the standard product recall cover, which helps it stand out in the marketplace, among other key differentiators. "We have all the products that any producer would need, and all of our products are bespoke to the cannabis business."
When it comes to brokers, learning how to value the stock itself, from the seeds all the way up to when it's cultivated, is top-of-mind as they get educated on the recreational cannabis space, said Clarke. Yet, even with legalization, there are still many unknowns – such as the risks of shipping cannabis across the country or the degree of theft that dispensaries will experience as well as the level of necessary security measures they'll have to take.
Read more: How might recreational-use cannabis impact commercial liability?
Growing pains during the 'wait and see' period will be hard to avoid, but, for many who are taking part in this industry, are likely to be worth it.
"Everybody's looking to get into this space, so not just the producers and dispensaries – there are all kinds of ancillary-type businesses," said Clarke. "Everybody wants a piece of it, of [a market] that potentially could be [worth] billions of dollars."