What the industry can do as Gen Z's interest in insurance careers wanes | Insurance Business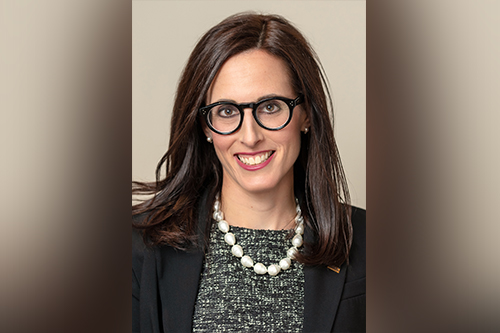 Talent recruitment in the insurance industry may have hit another roadblock, after a report from Applied Systems and InVEST revealed that digital natives, or Gen Zs, aren't that excited about insurance careers. In fact, the number of those expressing interest in finding jobs in the sector has flatlined over the past five years, remaining at 14%, while the number of those not interested at all in an insurance career has increased 11% since 2015.
This isn't news to many insurance professionals as companies in Canada continue to figure out the best strategies to bring a steady stream of newbies into their offices. One company, which boasts an average age of 36 in its office, has clearly cracked the code in making insurance careers appealing to younger people.
"It's about educating young people that the insurance industry provides lucrative career opportunities," said Jodie Kaufman Davis (pictured), corporate senior vice president, H.W. Kaufman Group and managing director, Burns & Wilcox Canada. She added that the industry also presents many career paths across its different practice groups and lines of business, which companies need to make clear to potential recruits. "If you are really interested in technology, there's an opportunity for you. If you're really interested in sales, there's an opportunity for you. It's such a diverse industry."
Celebrating those unique and diverse interests, as well as backgrounds, has likewise been important for Burns & Wilcox Canada, which introduced a diversity bell ringer at its Toronto headquarters.
"I really believe in bringing your authentic self to work and we've been thinking about how we can continue to cultivate that," explained Kaufman Davis. "Our diversity bell ringer continues and we've had a lot of great examples of opening up the workplace to be a comfortable spot for people to bring their true self and to teach others about their traditions, their heritage, their hobbies, and feel comfortable to do so. Over time – I would say this year – it's become more and more fruitful. People are starting to step up and it's very exciting. Everyone runs [over] when they hear the bell and is eager to learn about one another, and it's also bringing the team closer."
After all, up-and-coming generations are looking for a workplace that provides them with challenges, opportunities, and also work-life balance as well as opportunities for social interaction.
"Our D&I efforts, as well as our community involvement, bring that bond, and that sense of fun and work-life balance to individuals, [as do] our sports teams after work," said Kaufman Davis. "A lot of our initiatives, even City of Hope for example, [are] completely employee-driven and they came up with multiple events – scavenger hunts, coffee carts, after work trivia. A lot of it was outside of the workplace because they just really enjoy spending time with each other, so I think that's the culture that we create."
Getting along with co-workers is far from the only element that many generations want from their workplace. The opportunity for advancement is also important, which Burns & Wilcox Canada offers through a variety of training opportunities and clear metrics for individuals on how they can move up the career ladder.
"We believe in training our people and we make a very big investment [in this], so not only do we have our most junior individuals starting to get their licences and designations, but we encourage that at a very early stage," Kaufman Davis told Insurance Business. "We also have a lot of internal training, so we take individuals who are more experienced and they'll put on things like 'Lunch and Learn' seminars, so it might be something basic, like what is a general liability policy and what are the different coverages that come along with that, and we make it available so people can come to it."
Read more: Slow tech adoption by insurance industry doesn't bode well for talent recruitment
Other opportunities include pop-up coffee shops that bring together leaders in the company with more junior individuals who otherwise might have less interaction with senior experts on a day to day basis. The coffee shops give them a forum to ask any questions, whether it's about the industry or how to develop their career. All Burns & Wilcox Canada employees also have development plans, which focus on how to advance in their positions and the steps they need to take to do so, which sometimes includes leadership training.
"Perhaps you might want to spend some time shadowing an individual in the claims department so that you get a bit of understanding and we're really open to that," said Kaufman Davis. "We have a lot of opportunities for people to be cross-trained. We have an internship program, which has proven very fruitful and some of our greatest talent is coming from there now, so individuals are coming in the summertime and then ultimately being hired on, and when they start as an intern, they often rotate around different areas of our business."
Appealing to diverse interests is critical for a company that has its headquarters in a multicultural city like Toronto, where access to talent sourced from around the country and the world is easy to come by.
"We're very fortunate that we live in a city like Toronto that is extremely diverse, not just in where people are from but in the backgrounds that people have," said Kaufman Davis.