The race to hire millennial talent is on, and the insurance industry needs to participate | Insurance Business Canada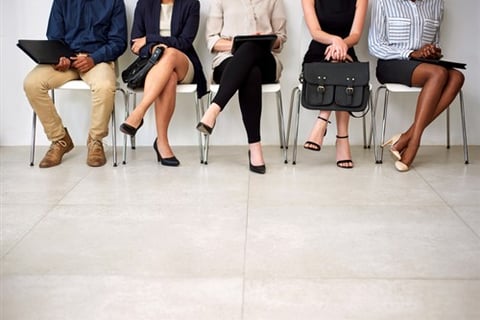 The 'millennial factor' is one of the most influential headwinds facing the Canadian insurance industry that was identified by KPMG in its sixth annual insurance industry opportunities and risks report. As this demographic and their younger cohorts ignore traditional triggers for insurance purchases and become used to getting fast, digital-based service from other companies, 86% of insurance CEOs are now concerned about how insurance will change under the influence of these consumers.
Internally, millennials, Gen X, and Gen Z will also bring distinct values about their careers to insurance organizations, and, in turn, companies will have to "wield an array of incentives and strategies to keep them loyal," according to the KPMG report. On the bright side, they also have unique skillsets that insurance companies will need in the not-so-distant future.
Read more: Millennials are the 'future of insurance,' so how do we get them in the door?
"The quality of talent that is coming out of universities and their understanding of technology is fantastic. It's a race to secure that talent, and the insurance industry is going to have to participate in that race and there are some headwinds associated with that," said Chris Cornell, Canada's national insurance sector leader and partner at KPMG. "If you look at the trustworthiness from a Canadian perspective of insurers, they're certainly not at the top of the list. If that's one thing that people are looking at [in their] potential future employer, they're going to want to be able to say that the organizations that they work with are trustworthy and be proud to work with them, and that's something that the industry is going to have to continue to work towards."
One insurance company in Canada has honed its approach to talent recruitment and has achieved an average age of 36 in their offices, whereas today's insurance professional is most likely a 42-year-old, according to the Insurance Institute of Canada's (IIC) study, Demographics of the P&C Insurance Industry in Canada. What is Burns & Wilcox Canada's secret to youthful success? Attending job fairs regularly and letting young people know about the upsides of a career in insurance.
"We really want to let students understand that insurance is a viable, long-term career. Regardless of the stock market going up and down, regardless of the economy in general, insurance is always going to be here," said Jodie Kaufman Davis, corporate vice president at H.W. Kaufman Group and managing director of Burns & Wilcox Canada, adding, "It's not only for individuals who want to be underwriters – there are opportunities in accounting, in claims, in marketing, and in administration. There's a lot for individuals to do and many different career paths beyond just thinking of traditional underwriting."
Mentorship programs and internships also bring young people through the Burns & Wilcox doors, and, once they're in, they continue to have opportunities for career development, such as time off to prepare for examinations needed to attain designations, like the Chartered Insurance Professional (CIP).
Read more: Changing a 175-year-old insurance business to reach a new generation
"We also focus on our culture, and our culture is very new grad friendly, so, for example, we sponsor a sports team every season," said Kaufman Davis. After work, team members get together to play volleyball in the summer or participate in indoor soccer tournaments in the winter. "It's been a great way to create comradery among this peer group, and that's something that has significantly helped our culture trend in a direction that's younger than the average age in the insurance industry."
Brokers likewise have the opportunity to spread the message about an insurance career and its advantages. Ryan Burns, commercial account executive at Cowan Insurance Group, took part in IIC's insurance ambassador program when he was working at Economical a few years ago, which involved outreach to students about the wide range of insurance industry roles. He's since seen a change in how the industry approaches talent recruitment.
"Before, it was always a requirement that they wanted some sort of insurance type of experience, whereas I think the industry has grown up as well in starting to realize that we can take these transferable skills that were involved in say, being a superintendent for a contracting business or an engineer, and place them into these risk control type of roles to really help us better evaluate our exposure on certain risk," said Burns. "There's been a real focus on risk management, so a lot of those roles that didn't exist before – when we were in such a soft market and there was just this huge push to keep on writing new business – have been developed from a more intuitive look on the industry itself, and I think that's generating new jobs within the industry as well. I do think that we're doing a much better job of hiring people with more transferable skills rather than having an actual insurance background."