Applied leader believes broker proposition is getting "stronger than ever" | Insurance Business Canada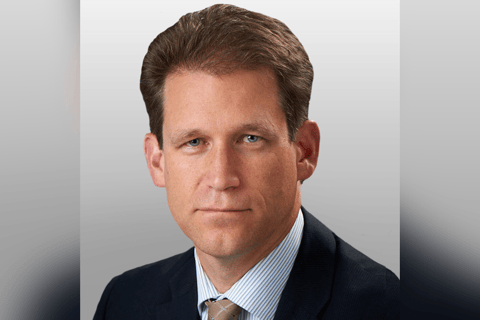 The value of the broker is "getting stronger than ever", according to Applied Systems senior vice president and general manager Steve Whitelaw.
While there's historically been some "concern" in the market – and in other sectors – that developing technologies, such as artificial intelligence (AI), could lead to job losses and disruption, Whitelaw said he believes that the "value of the broker" is only increasing.
"If you think about the pandemic, and all the challenges that came out, one of the opportunities is that I think consumers have a better understanding of why they need insurance," Whitelaw said.
"[People thought] oh, this will never happen, I don't have to worry about that – and all of a sudden, boom it happens, and you're shut."
With people not allowed to leave their homes under pandemic-related restrictions, barring exceptional circumstances, how they were able to interact with their business was to some extent limited.
The change catapulted organizations into thinking harder about their business continuity plans, while cyber exposure could have gone "way up", Whitelaw said.
Read more: As risks evolve, is your business continuity plan up to date?
Premium increased by nearly $5 billion across Canada from 2020 to 2021, another "data point" that Whitelaw said he believed pointed to the growing value of the broker.
The Canadian insurance market's net written premium grew from $62.5 billion in 2020 to $67.3 billion in 2021, according to Insurance Bureau of Canada figures.
"It's going up more and those are unknown, more complex, different risks than we had before, and AI doesn't know what those are," Whitelaw said.
"The value of the broker, I personally think, is getting stronger than ever. Our opportunity inside the broker channel is to have a better experience for the consumer than they can get from the direct writer, with the broker owning that experience."
Another topic big on agendas across the industry, and one that commentators believe is vital to its continued relevance, is talent.
Applied has sought to help close the talent gap by partnering with Humber College to develop a program for graduates to build insurance knowhow and gain an insurance certificate, with a practical element that includes rating variables training.
"They come out with hands on knowledge of how the theory is actually transacted when or if they join a brokerage," Whitelaw said.
The initiative with Humber was announced last December and is intended to benefit brokers.
"What we're trying to do is not only attract new talent into the industry, but keep them in the industry, because that is two different challenges, right?" Whitelaw said.
"You want to make sure that when they join, they say: 'This is really fun,' as opposed to being frustrated and saying: 'What have I done?'"
The curriculum was formed with input from a broker advisory panel.
"We had brokers coming in and telling us about what they needed, what they needed to see, getting their feedback," Whitelaw said.
"They're excited about it too, because they're seeing all these new grads coming out and guess who they're targeting right away, it's these new people."
Read more: Applied, IBAO, and Humber College tackle the insurance talent gap
Whitelaw spoke to Insurance Business at the Applied Canadian Transformation Symposium at the St Regis hotel in Toronto, which brought 140 registered brokers together to talk technology.
The software house has rolled out its browser version of Applied Epic, with 222 brokers having signed up so far.
"The feedback is wonderful and we're continuing to improve the usability and the adoption," Whitelaw said.
The general manager hailed Applied's "transformation" under CEO Taylor Rhodes, who joined the business in 2019 and took over from Reid French.
Read more: Applied Systems names new CEO
"He challenged us and said: 'Look, we're a wonderful company, we've done great things, but we have to work harder to be wherever we want to go,'" Whitelaw said.
"Working harder is working smarter; we're making better tools, meeting the needs of our brokers, and we put our job to ourselves this year to prove it. We've been talking about transforming, but now we've done it."