Broker and advocate | Insurance Business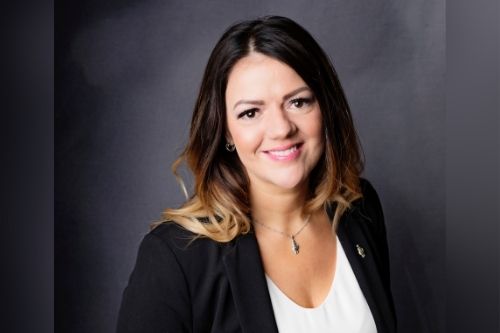 Jody Lohr calls her path into the insurance industry "100% a fluke." Before working in insurance, she was a food and beverage supervisor at a golf course in Alberta, where she connected with one of the members, who happened to own an insurance brokerage. The connection landed her a receptionist job at the brokerage – but at the time, she had little knowledge of the insurance industry.
"I really got into understanding the product and learning about why we offered what we were offering, and I thought, 'Yep, this is for me,'" Lohr says, "so I took my Level 1 broker licensing exam, got my licence and took on our personal lines book of business."
Lohr eventually moved into commercial lines and also started to take on operational day-to-day responsibilities and side projects to improve the brokerage and help its teams work more efficiently. She eventually became an office manager, and as her brokerage acquired other firms, she became the general manager for all of its locations. Finally, after a move from northern Alberta to southern Alberta, Lohr landed the position of VP of operations at Excel & Y/Lundgren & Young Insurance, where she's been ever since.
Lohr has also taken on a leadership position with the Insurance Brokers Association of Alberta (IBAA), serving as president of its 2020-2021 executive board. Her involvement with the association dates back to her time working in personal lines, when a friend in the industry told her they were signing her up for the board of the local brokers council.
"I got my feet wet and gained an understanding of what the Insurance Brokers Association is … and I was hooked right from the get-go," Lohr says. She ended up joining the IBAA's Professional Young Insurance Brokers (PYIB), a group she eventually became president of. Later, she went back to the IBAA board, eventually taking on the role of president and accomplishing a milestone of being the first person elected president of both the PYIB and the IBAA.
"[I really see] the importance of being involved," Lohr says. "Being a voice for our brokers and consumers, helping facilitate those relationships, and ensuring that [people understand the] changes that are coming down from legislation or things that insurers are doing with coverages so that our brokers can sell that and then professionally stand behind it, and it's in the best interest of our consumers – that's why we do what we do."
In recent years, auto insurance has been a particular struggle for consumers, brokers and insurers in Alberta. "It's not profitable for the insurance side, and rates continue to rise for the consumers," Lohr says.
Educating consumers on why their rates are rising has become a big part of brokers' jobs in Alberta. Lohr adds that it can be "virtually impossible" to find coverage for customers if they're in the medium- or high-risk categories, which makes the task even more challenging.
"That's one aspect of why I am such an advocate and [so involved on the] broker side of this industry," she says. "Being a part of the brokers association means we're there for our consumers and we stand behind professional advice."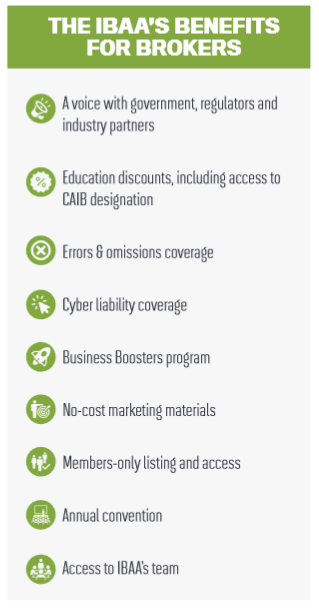 Losses from natural catastrophes have also been a burden on Alberta consumers in recent years. Damaging storms and the resulting property losses have made finding coverage for homeowners and businesses more of a challenge. Brokers are now educating customers on how to repair hail and wind damage and why they need to upgrade their roofs and siding to make their homes more resilient.
"It's a hard market for consumers and brokers right now," Lohr says. "That's why I'm in the association and why I'm a broker – it's the importance [of ensuring] that peace of mind, trust and consumer awareness, and being there for our consumers. That's why I'm on the journey that I'm on."
About the IBAA
The Insurance Brokers Association of Alberta is a not-for-profit trade association representing more than 4,200 members from around 260 brokerages spread across Alberta, the Yukon, the Northwest Territories and Nunavut. IBAA members live and work in more than 150 communities and are closely connected with consumers, their insurance issues and the local economy. The IBAA dates back to 1926, when it was launched as the Insurance Agents Association of Alberta. The few insurance brokers in business at the time came together to network, discuss common issues and lobby on behalf of brokers.