Building resilience | Insurance Business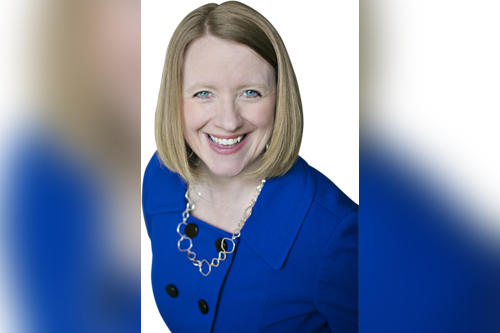 Growing up in Porter, Minnesota, a tiny city with a population of around 180 people, Monica Ningen didn't have immediate exposure to the business world, least of all to the insurance industry. To expand her horizons, Ningen left Porter to attend the University of Minnesota Morris, where she received a bachelor's degree in economics and business management. Little did she know, that was her first step toward a long and influential insurance career.
Through a combination of luck and a chance interaction with a very convincing talent recruiter, Ningen found her way into insurance. After graduating, she entered the insurance/reinsurance trainee program at E.W. Blanch, where she gained a strong foundational education in property & casualty insurance and reinsurance. This, Ningen says, enabled her to "experience the mission of the industry firsthand, which is to help people in their time of need and to make communities around the world more resilient."
In the 23 years since, Ningen has never lost sight of that mission. Resilience has remained her core focus as she has developed niche expertise in property underwriting and catastrophe risk management. After three years as a catastrophe risk analyst at E.W. Blanch, she joined GE Insurance Solutions (GEIS) in Kansas City, Missouri, where she quickly worked her way up the ranks, eventually becoming the firm's global natural catastrophe risk leader.
She joined Swiss Re following the reinsurer's acquisition of GEIS in 2006 and has since held multiple leadership roles, including head of property treaty underwriting for the Kansas City hub, head of property underwriting for the US and Canada, and chief property underwriter. In 2018, Ningen took the life-changing opportunity to move her family to Canada and become president and CEO of Swiss Re Canada and English Caribbean – a risk she's glad she took.
"I love Canada," she says. "I'm living in Toronto, which is a really fantastic city with a vibrant and inclusive culture. The role of president and CEO of Swiss Re Canada and English Caribbean is thrilling. We have a fantastic team, and the market here is very exciting and relationship-driven. There's absolutely no doubt in my mind that this was a fantastic opportunity to choose two years ago. And my family loves Canada as well, so that always helps."
Lessons in resilience
As she's settled into her new role, Ningen has developed a reputation as someone passionate about building a better future and developing Canadian communities that are more resilient to catastrophic risk. With a career so focused on property reinsurance, she has experienced multiple catastrophic events that have fine-tuned her focus in this area.
"Most of the standout moments in my career surround large catastrophic events, such as the World Trade Center attacks in 2001; hurricanes Charlie, Francis, Ivan and Jeanne in 2004, followed by Rita, Katrina and Wilma in 2005; and then the global financial crisis in 2008. Those events – and being able to partner with our clients and deliver that value proposition of being there for communities in their time of need – are absolutely noteworthy career moments in my mind.
"One of the most standout moments in my career so far was dealing with the tornado that struck Joplin, Missouri, in 2011. I lived in Kansas City at the time, and I had the opportunity to be a part of the immediate on-the-ground response efforts with [an insurance company's] emergency response team. It was one of the toughest but most rewarding experiences of my career because I was on the ground seeing what it's like firsthand for insurance companies when they're helping communities through a crisis. It completely changed my perspective of what we do every single day."
This year will undoubtedly mark another standout moment in Ningen's career as she guides the Swiss Re Canada team through the COVID-19 pandemic. Under her leadership, the reinsurer has fared well through the public health crisis, managing to maintain a strong capital position while also supporting agile work options and making the most of prior investments in technical infrastructure and technology.
"The COVID-19 crisis has really underlined the importance of preparation and forward-looking risk management," Ningen says. "As an industry, we must continue to prepare for those large systematic risks, which are not only limited to pandemics, but can also include things like cyber events and possible accumulation of risk in global supply chains. The vulnerabilities we've experienced through the COVID-19 crisis are things that we need to continue to think about and take into consideration for the future."
Looking forward
Forward-looking risk management requires multiple components, according to Ningen. One component is technology and the effective use of data analytics. Throughout COVID-19, Swiss Re has been analyzing the pandemic threat in a systematic, scientific way via a model that was first developed for the SARS outbreak in 2002. This has helped the reinsurer position itself on its strongest leg through the crisis.
A second key element revolves around clarity of insurance wordings. "We have to make sure that policies are very clearly defined in what they intend to cover and that the scope is well understood by policyholders, insurers and reinsurers so that people know what they're buying or not buying," Ningen says.
Finally, she says, the industry must also bring more diversity into insurance, as a diverse group of people will be better positioned to establish what future risks and trends might be.
"The insurance and reinsurance industry must communicate the important contribution we're making to help the world become more resilient," Ningen says. "It's during times of crisis that we really demonstrate our value proposition."