Fighting for empowerment | Insurance Business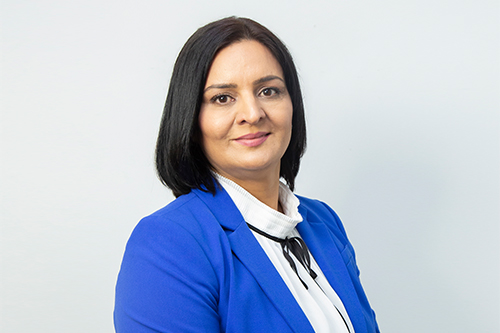 Few have had a more unique pathway into insurance than Sukhdeep Kang, CEO of Ontario-based Armour Insurance Brokers. After completing an engineering degree in electronics and telecommunication at Punjab Technical University in India, Kang made the life-changing decision to immigrate to Canada, where she enrolled into the Canadian Career College Police Foundations Training Program.
In 2003, she became the first immigrant woman and second South Asian to become an officer with the Peel Regional Police. After three years as a police officer, she became a member of the Criminal Injury Compensation Board, where she dealt with victims and family members of deceased victims of violent crimes committed in Ontario. She also helped women affected by domestic violence fight and demand justice.
Kang's first foray into the insurance industry came in 2007, when she joined Austen & Noble Insurance Brokers. She found her feet fast, placing $10 million of gross written premium in her first two years as a broker. In 2010, she capitalized on her success by launching Armour Insurance Brokers, becoming the first South Asian woman in Canada to own an independent insurance brokerage.
Since then, Kang says she "hasn't looked back." Under her leadership, Armour has gone from strength to strength – over the past 10 years, Kang has grown the company's portfolio to approximately $70 million in gross written premium, primarily through organic growth and some select acquisitions.
She has also worked hard to build a culture that embraces change, particularly where technology and digitalization are involved. Kang has championed a robust digital strategy aimed at streamlining customer interaction while ensuring efficient service delivery. Armour was one of the first brokerages in Ontario to have a self-serve mobile app that lets clients access policy documents and pink slips, make small changes, and chat with their broker.
"With engineering as my background, I'm always keen on technology advancement and digital transformation," Kang says. "Armour launched its self-serve mobile app in 2017, and we upgraded our interactive website in 2018. We established a new call centre in 2018 to enhance our service standards, and we've been completely paperless since 2017 by using eDocs and other software.
"We have also launched virtual working screens to help our teams service our clients from anywhere in the world, and we have had great success during COVID-19 because we have been able to maintain our high service standards. Moving forward, we believe that to deal with our ever-evolving insurance industry and achieve excellence in it, we must stay ahead of the game. I can comfortably say that I believe we are already ahead of the game in technology and in our niche, tailor-made solutions."
Giving back
While her business success speaks for itself, arguably one of Kang's greatest achievements has been in empowering women and youth – a passion she carried from her time as a police officer into her insurance career.
"I am very proud of Armour's philosophy and culture of empowering women and youth," she says. "Ninety per cent of my team today is composed of women, and I have also launched numerous young professionals in the industry by giving them an initial break and a career launching platform."
As well as supporting women and youth in the workplace, Kang is actively involved in community service and engagement. Armour is a member of IBAO, the Ontario Trucking Association, the Private Motor Truck Council, the Women's Trucking Federation of Canada, the Brampton Board of Trade, the Indo-Canadian Chamber of Commerce and the Canadian Cancer Society. Kang is also a main sponsor of William Osler Cancer Research (she's pledged a $500,000 donation) and the International Seniors Club, and she fundraises annually for Bethell Hospice Foundation.
She also runs a non-profit organization called Women and Youth (W.A.Y.) Community Services Centre that provides services to help people in areas like drug or alcohol addiction, mental health, abuse and domestic violence, career counselling, and health and wellness.
"W.A.Y. is a not-for-profit wing of Armour, which supports women and youth to pursue their dreams – especially in law enforcement or insurance, due to my background," Kang explains. "We donate 10% of Armour's annual income to W.A.Y. to sponsor full tuition fees of selected students of law, medical or engineering school in Canada."
Alongside her insurance career, Kang also serves as an ambassador for Peel Crime Stoppers. "I love to educate youth on the fight against crime and help them become responsible adults," she says. "All of this work has helped me to build a humanitarian and empathetic culture at Armour, which has been a major factor in creating such a homogenous and positive team. Together, we support various social causes and are generous in offering financial support to various associations involved in great humanitarian causes."
Leading the change
Kang's efforts haven't gone unnoticed. In 2019, she was named Woman Entrepreneur of the Year by the Indo-Canadian Chamber of Commerce, which she describes as "a great moment to cherish my hard work and self-made career." She was also a finalist for the Woman of Distinction Award at the Insurance Business Canada Awards in both 2018 and 2019.
"It is a great feeling to be part of such an elite club of female insurance leaders in Canada," she says. "It puts more responsibility on my shoulders to continue supporting other women in the industry by being their mentor and encouraging them to take challenges and prove their worth by being creative and determined.
"It is time for the insurance industry to make the shift to embrace diversity and give equal opportunity for anyone to grow in their respective fields," she adds. "It is required that leaders of insurance organizations step in and pass that clear message on to the managers so they can educate their team members about the importance of diversity and inclusion."