Home-grown talent | Insurance Business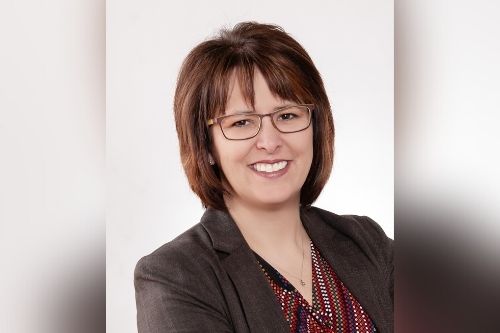 Growing up on her family's farm in small-town Saskatchewan, Shelley Willick never considered a career in insurance. It simply wasn't on her radar as she set out for Saskatoon to study commerce at the University of Saskatchewan, nor had the idea taken root by the time she graduated.
Having fallen in love with Saskatoon, Willick instead pursued a career as an accountant, securing her CPA designation while working for a public accounting firm in the city – but she soon discovered that public accounting wasn't the right path for her. As fate would have it, Saskatchewan Mutual Insurance Company (SMI) – a mutual insurer that partners with independent brokers across the Prairies to deliver insurance products and services, including home, auto, business and farm insurance – was looking for an accounting manager at the time. Willick applied and landed the job.
From the moment she stepped through the doors of SMI in 1994, Willick says she was captured by the firm's "family spirit." Working in finance, she was exposed to all areas of the business, making connections within the claims, underwriting, marketing, HR and IT departments. Those connections quickly turned into opportunities, thanks to Willick's strong aptitude for learning, leading and discovery.
"My quest for learning and knowledge was easily satisfied at SMI," Willick says. "Insurance is a fascinating industry; it's unlike any other. Through hard work, dedication and constant learning, I've been able to explore all avenues of the business, and I've gained experience in different roles."
Willick soon progressed through the ranks at SMI, becoming secretary-treasurer, followed by vice-president of finance administration, vice-president of finance and eventually senior vice-president of operations. That role allowed her to become deeply involved in all areas of underwriting, marketing and claims, laying the foundation for her to take on the role of president and CEO in July 2019.
"I've been rather fortunate at certain points in my career to be in the right place at the right time, and I took advantage of that," Willick says. "I truly believe that there are opportunities in the insurance industry for just about anyone. No matter where your heart lies – if you're a people person, a data person or a tech person – there's a role for you in the insurance industry. That's what I've learned through my experience at SMI."
Willick is unique in that she's spent her entire career – from account manager to CEO – at SMI. That loyalty, she says, is the result of being given constant opportunities to develop her career.
"I saw where I could go with SMI because I was exposed to so many different areas of the business," Willick says. "Also, the industry never stays the same; it's always changing. While I've stayed with SMI for 27 years, I'm constantly exposed to new challenges, opportunities and ways of doing things. It's invigorating."
Digital revolution
Under Willick's leadership, SMI has embarked on a digital transformation, rolling out a suite of digital tools to enable its broker partners to conduct business more effectively and efficiently. The insurer is already up and running with e-docs, online claims reporting and online credit card payments, and in 2020, it also implemented a new policy inquiry system, which enables brokers to access information on policy details, billing and claims directly from SMI's system.
"That's the first phase of our broker connectivity strategy," Willick says. "The second phase that we're working on right now is going to enable our broker partners to quote, bind and issue an SMI insurance policy directly from their broker management system. We see this technological advancement as really beneficial to both parties. It's going to make it easier for our broker partners to conduct business, which should enable them to sell more SMI products.
"The other thing we need to do is make sure our products are priced appropriately. It helps our broker partners if we take an approach of consistent and steady changes rather than big swings in pricing. In March 2021, we updated our habitational pricing model to provide more individualized rating, which will help SMI and our broker partners remain competitive."
Maintaining adequate pricing is tricky in the Prairies, where climate change has triggered more frequent severe weather events, primarily hailstorms, floods and wildfires. With a large property portfolio, SMI is significantly exposed to severe weather and thus faces pressure to manage its risk accumulation appropriately.
"The changes to our pricing model will help with that," Willick says. "We have a business intelligence department, which is still relatively new, and I see that growing over the next couple of years because it's so important. We're not only using our own data, but we're pulling in third-party data to supplement that and help us make sound decisions on pricing in areas that may be prone to weather events."
Ready, set, grow
Moving forward, Willick sees plenty of opportunity for SMI to work with brokers to expand the products and solutions it provides to customers. The mutual insurer has a "significant growth strategy" in place and is making operational investments to enable that strategy.
"We're focused on advancing our digital footprint – not only in terms of broker connectivity, but also in our online marketing and making sure people understand who SMI is and the value that we bring to the table," Willick says. "That's a huge part of our growth strategy going forward. Hardening market conditions also provide us with an opportunity to grow, and we'll take advantage of that, but we want to continue our growth beyond the hard market."