Millennial recruitment crisis – industry expert explains how to bridge generation gap | Insurance Business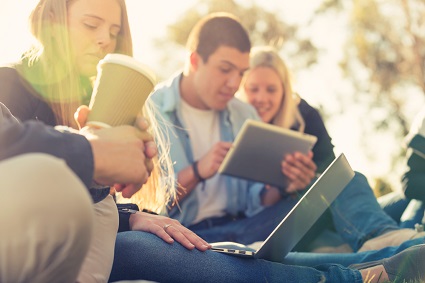 Vinita Jajware is the president of Toronto Insurance Women's Organization, a not-for-profit association comprised of members of the insurance industry that empowers women with the skills and education needed to stay current and successful in the insurance industry.
As someone with such a great overview of the industry, Vinita is also speaking at the upcoming
Millennials in Insurance
conference, hitting Toronto on April 24 – an event designed to combat the crisis faced by the insurance industry as it struggles to recruit the younger generation.
We asked Vinita for a few thoughts on this burning issue:
What do you think an inclusive workplace culture looks like (for millennials and beyond)?
An inclusive workplace needs to be cognizant of the differences in generational work habits, performance outcomes, and managerial styles. With clearly defined roles, transparency toward organizational outcomes, and an accommodating culture, inclusivity can become a core aspect of any organization.
Are there any potential points of generational conflict that you think are particularly important to deal with?
Adaptation to technology is perhaps the greatest challenge any multigenerational workforce faces. Given the rapid pace of disruption to traditional business processes, being technologically savvy is a critical skill to possess in the modern workforce. For technology to be most effective it needs to be embraced organization-wide with the differences among generations accounted for.
How do you feel communication styles differ among generations? Why is this an important issue?
From Millennials to Boomers and all those in between, it is imperative to understand that each generation inherently prefers to communicate in their own way, largely dictated by the societal norms of the time. Millennials, whether as consumers or employees, tend to prefer to communicate via email, instant messenger, or social media. By contrast, the generations before them would foster a more direct approach to communication, either by phone or in person. This is an important distinction to understand as we develop our company cultures, and aim to foster a deeper understanding of our future customer base.
How do you turn generational differences into a strategic advantage for an organization?
Generational differences can be utilized as a strategic advantage through careful cultivation of team-oriented goals where the experiences and knowledge of all are equally utilized. Mentorship programs and job shadowing are excellent ways for an organization to explore mutually beneficial growth allowing millennials the opportunity to learn from their colleague's experiences, and senior employees to demonstrate their leadership abilities.
To hear more from Vinita, check out Millennials In Insurance in Toronto on April 24.


Related stories:
The millennial recruitment crisis: will the industry find a solution?
How can insurance reach out to millennials in 2018?