Navigating a hard market | Insurance Business Canada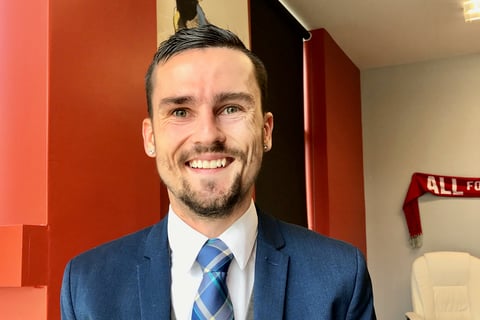 Challenging market conditions shouldn't stand in the way of success. Lucas Prominski, managing partner at Billyard Insurance Group, explains how brokers can show their worth even in the toughest of times
IBC: How would you characterize the state of the insurance market in Canada right now?
Lucas Prominski: We opened our office at the start of the hard market at the end of 2016, and we've had consecutive growth year-over-year, but in the industry as a whole, markets are tightening up on both their rules and rates. We as brokers have to adapt to that, and there are two sides of every coin – we have to both respect the market's wishes in placing business and help our customers in finding a product that suits their needs.
IBC: What hurdles does a hard market present to brokers?
LP: Markets are cancelling contracts for brokers, so that's tough. In addition to that, if you're a brokerage and you only have five or six markets, and they all tighten up in the same way, you're going to be losing a lot of business both on renewal and selling new policies, so that's a difficulty for a smaller brokerage.
You can sit back and complain about it, or you can do something to change it, and I think that's what we've excelled in. We're working a lot harder, but it's what we're used to since we opened when the hard market began. We have to adapt or die because you have to adapt to the trends.
IBC: How can brokers show their value to customers during this period?
LP: We're in a business of service – yes, we're selling a product, but clients are only going to stay with you if you service them to the best of your ability. I've always said and I've always trained my team that service sells, so what we've done that's worked is we're making a lot more touchpoints throughout the year. The average broker may sell their client a policy and only hear from them if something needs to be changed or if there's a claim, but we go out of our way to set reminders in our system [to contact clients].
For example, every client gets a personalized birthday email, regardless of how many people are in that household. That's something that is so small, but at the end of the day and come renewal, the clients will remember, 'He reached out to me,' and that's not something that they're used to. They might think we sell them a policy and forget about them, but that's not true.
Another thing that we do is a mid-year follow-up with the clients. Six months into a policy, we call them and [ask], 'How's everything going? Has anything changed in the household, and is our service team treating you well?' I've had people compliment that service multiple times because they're not used to it.
IBC: How does your team stay ahead of rate changes?
LP: Every single renewal going forward and in this past year, we've been shopping renewals before the client actually gets the documentation from the insurance company.
We'll reach out and touch base with each client, saying, "This is the market that we're in right now. I just wanted to call and give you a heads up that if you do see a rate increase at renewal, don't be afraid of it. We've already done our due diligence on our end, and we can place you with Company B for X price and X coverage."
That's something a client will appreciate because they're not going to receive that documentation in the mail and ask why the price went up $1,000 because we've already made that touchpoint and we've already explained the situation to them.
We and any other brokerage have also been losing business at renewal with price increases. You lose about 15% to 20% of your retention every year just because of the market. We're adapting in-house to avoid losing fewer clients mid-policy.
Every brokerage will have clients that cancel for non-payment or because we just weren't able to make contact with them. On the billing side, we're sending each client text messages [to combat that]. We had a lot of clients who wouldn't read their email, or they wouldn't answer their phone because we're calling during the same business hours, and they might forget to give us a call back. By sending text message reminders about billing, we've seen a jump in when clients are actioning that now that they don't have to call us back and they don't have to open their email.
We're doing a lot of things – and any brokerage could do the same things – that aren't costing us a lot of money or time, but they're the little things that will make the client experience better.