Prioritizing innovation | Insurance Business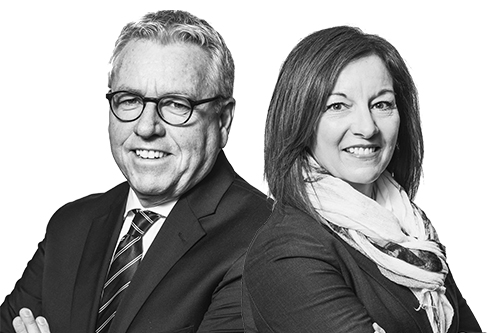 IBC: What inspired you to start your own business?
Brian Gilbert: We were in Calgary for a number of years and had a similar services firm. Brokers contracted with us, and we provided them with a state-of-the-art broker management system and a suite of insurance companies. When we relocated back to Manitoba, we decided to start a similar company. In October 1995, we opened MIG and convinced 15 small brokers to join us.
IBC: How have you pivoted and adapted over the last 25 years?
Susan Gilbert: The way we look at it is that we've always been an innovative company. When we started MIG, it wasn't a traditional brokerage at all. We were a back-office solution for brokers who maybe didn't want to invest in a broker management system or couldn't get contracts with various companies. That morphed into 15 brick-and-mortar brokerage locations. When some of those brokerages decided they were looking to sell, we got into acquisitions and ended up buying many of them.
Over the years, our focal point on the commercial side has zeroed in on the small to medium enterprise space; our independent business unit is kind of like a personal lines shop for SMEs. For the most part, all of our accounts are house accounts. That structure is a big change from how we used to work.
We also tend to attract a lot of new business startups [because of our] online content. It's been a real shift in thinking in the business model.
IBC: What efforts have you made to ensure your online presence works in your favour?
SG: Five years ago, we began our journey to becoming a digital-first brokerage. Through careful research, which included reviewing best practices in the US, Canada and the UK, and a definition of our mission, vision and values, our brand promise of 'buyer-friendly insurance' was born. The website and logo you see today evolved from the original that launched five years ago. Today, we have a really strong content strategy – I'd say about 60% of the traffic we get to our site is organic.
IBC: What do you do to stay on top of your digital game?
SG: In normal times, we attend numerous insurtech conferences. I also subscribe to different e-newsletters that tend to be on top of what's coming next. And we have made strategic partnerships with forward-thinking providers such as BrokerLift, Apollo, ProNavigator, Online Business Solutions and Applied Systems.
BG: We use the services of an SEO team in Dublin, Ireland. You need to find people who believe in what you believe in and make sure you're getting as much information as you can from them.
And we stay in touch with our fellow brokers across the country. Susan right now sits on the board of the Insurance Brokers Association of Manitoba [IBAM]. Previously, I was the president of IBAM, and later, the Insurance Brokers Association of Canada. If you never stick your head out of your office door, you'll never know what's going on outside your little business. The more you reach out, the better you're going to be at the end of the day.
IBC: What are some of the technologies you use that you're most excited about?
SG: Baxter the bot, a robotic process automation program. We use RPA to do some of the mundane tasks; we're in the early stages of that. Through ProNavigator, we have enabled a chatbot, Millie, that lives on our website and is fully supported by live chat functionality. We have also launched their broker-facing product, called Ask Sage. It's almost like Google for our brokers: They compose a question, and Sage populates the answer. The end goal is to have Millie be able to talk to Sage so that our customers could ask those questions as well. And when the bots get stuck, the people jump in.
For home insurance, which is the lion's share of our business on the personal lines side, we use products that let people self-quote, and then our brokers jump in and help them finish. [We have] a lot of self-help tools to get the process started.