Putting people first | Insurance Business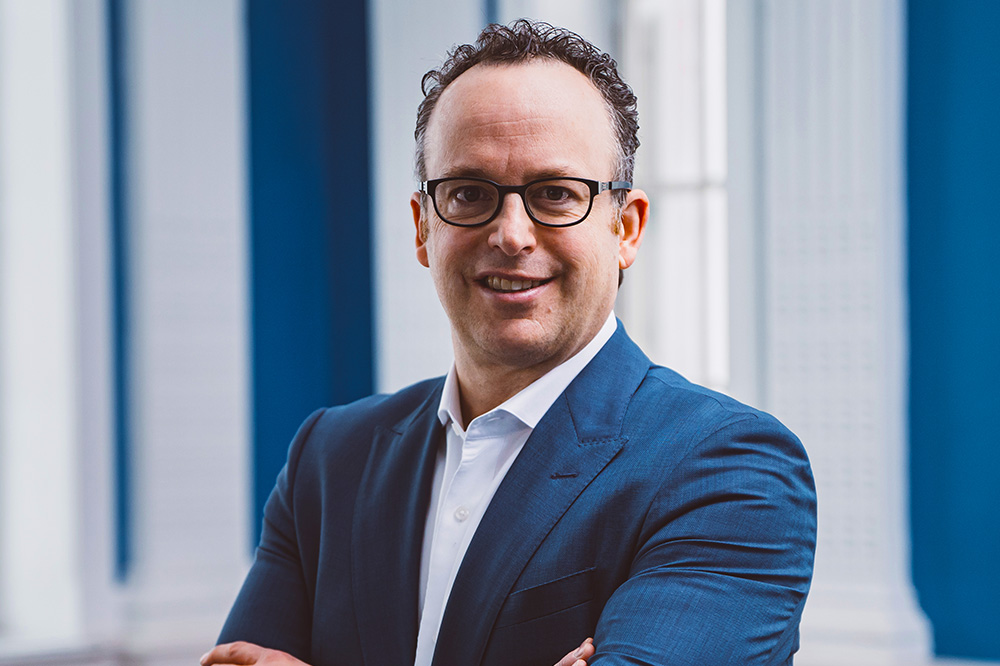 People looking out for people: that's the promise pumping from the heart of Canada's newest and largest mutual insurance company, Beneva.
While its name might be new, the foundations of the Quebec-based firm are rich with history. The company was created in July 2020 through the merger of two of Quebec's most popular and longest-standing mutual insurers: SSQ Insurance and La Capitale Insurance and Financial Services. Together, the combined entity has more than 3.5 million members and customers, over 5,000 employees, assets under management totalling more than $20 billion, and consolidated premiums worth about $5 billion.
While those impressive figures set Beneva up as a force to be reckoned with in the Canadian insurance market, the firm's core focus goes beyond growth and profitability. Beneva's goal is to return insurance to its essence of 'people looking out for people' – and its name is a reflection of that. Benerefers to benevolence, while va (French for 'go') references movement, thus setting the mutual insurer's course on a 'movement towards kindness' – something we all crave after the unprecedented challenges of 2020 and the ongoing uncertainty surrounding the COVID-19 pandemic.
"Beneva is based on more than 75 years of experience with recognized and reliable expertise in insurance and financial services," says president and CEO Jean-François Chalifoux, the former CEO of SSQ Insurance. "La Capitale and SSQ Insurance were so similar in terms of our nature, our values and the way we conducted business that coming together made great sense; this really is a merger of equals.
"By joining together, we broaden our service offering in insurance and financial services for individuals, groups and associations. We have a unique and distinctive offering for Canadians where we can offer general insurance products, home, auto and commercial, as well as an extended suite of life and health insurance services, all under one roof. As Beneva, we have the means to grow our presence from coast to coast, positioning ourselves among the largest insurance companies in Canada, while always remaining as a company that will put people first."
In the short term, Chalifoux says there will be "no drastic changes" for current members; the firm will continue its progressive and gradual integration while also setting growth targets and identifying opportunities for new distribution, product diversification and innovation.
Best of both worlds
La Capitale and SSQ Insurance both had strongholds in Quebec before the merger, but they were also present elsewhere across the country in both the P&C and life and health insurance markets. Chalifoux hopes to use that consolidated scale, as well as strong relationships with the broker market, to accelerate Beneva's growth nationwide.
"By coming together as Beneva, suddenly our share of the market is stronger, and our suite of products and services is more diversified," he says. "La Capitale has outstanding solutions in certain areas, and SSQ Insurance thrived in others. When we put the two together, we can offer a much more complete and suitable offering for the brokerage community, which will help us to accelerate our growth in key areas like Ontario, Western Canada and the Atlantic provinces.
"Beneva is strong in both P&C and life and health. If one sector experiences difficulties, another sector can rebalance the results. La Capitale was a major player in P&C insurance – home, auto and commercial – while SSQ Insurance was more of a major player on the group life and health side of the business. The two are very complementary. In individual insurance and financial services, we're doub-ling our size right away, with more products, more services and a deeper sales force across the country. I think we're well positioned to face any challenges in the market."
While Chalifoux stresses that "scale is always relative," he says Beneva's increased size gives it the means to make efficient investments and accelerate its digitalization. Prior to the merger, both La Capitale and SSQ Insurance had major IT infrastructure projects in the pipeline. One rationale behind the merger was that, by joining forces, they could make those investments more efficiently and gain a better foothold into industry innovation.
"This will allow us to do a lot more for the consumer," Chalifoux says. "It's one thing to invest in IT infrastructure, but to digitalize our processes and simplify our approach, our delivery, and our accessibility for the benefit of the consumer is another matter. Consumer expectations are continuously rising. Joining forces will allow us to not only meet but exceed those expectations for Beneva members and customers."
The broker's role
Chalifoux stresses that brokers are important partners for Beneva as the firm seeks to build its presence nationwide. Despite greater digitalization and changing consumer preferences (driven recently by the COVID-19 pandemic), Chalifoux believes brokers will "remain at the centre of the insurer-insured relationship" because of the important advisory role they play for consumers, especially when it comes to more complex insurance solutions.
"Brokers offer choice, they offer personalized service, and their assistance in the event of a claim is welcome for consumers," he says. "But at the same time, consumers expect more and more digital technology, and they want self-service solutions. I think there are opportunities for Beneva to work in partnership with brokers to develop and deliver those solutions. We can also fulfill customers' demands for easier access to contracts, billing, insurance certificates and claims processing – and there's an opportunity for us to work hand-in-hand with the broker community to achieve that.
"At Beneva, we want to be as accessible and regional to consumers as possible. It will be up to the consumer to determine how they want to interact with us, but we truly value our relationships, past and future, with the brokerage community."