Risk and reward | Insurance Business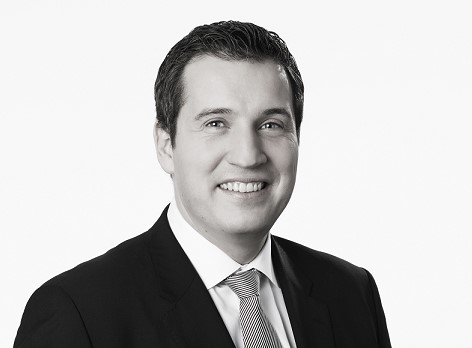 ULRICH KADOW'S career with Allianz Global Corporate & Specialty has seen him trek from Germany across Europe, to Asia and to North America.
He says it's given him everything he'd hoped for in a career.
"I was always … interested in a career in a global company where I'd have the ability to pursue an international career," he says.
"I'm very happy to be with Allianz."Kadow has been head of AGCS in Canada since 2015. Previously, he was global head of Package & Multiline for the commercial insurance giant. Tasked with growing a new line of business for middle-market clients, it was a time in which he experienced a standout career event.
"That originally was a very small portfolio the company had acquired – about €10m ($14m) in size in Asia," Kadow explains.
"I was asked to … take on the responsibility of growing that infant into something meaningful for the company globally. That was a big challenge because the company, at that point in 2012, was mainly focused on larger, commercial risks and specialty types of risks, and a broad appetite middle-market line of business, to that point, had not been part of the organization."
Within two and a half years, the portfolio had grown in size to €50m and encompassed several markets, including South Africa, Australia, Denmark and Canada.
Kadow regards the project as both his greatest achievement and biggest challenge.
"I think the two go hand-in-hand," he says. "I think if you want to start something new and be successful, it's a tremendous amount of work. There are a lot of questions that need to be answered … and, to be honest, there are moments where it becomes so difficult that you just want to give up; where you face tremendous headwinds and don't, right away, see the path to success.
"I think the biggest challenge is to persevere [through] these situations, being resilient when the going gets tough, and if you're able to do that, then I think you are able to overcome a tremendous challenge."
Dealing with digital
In the ever-growing insurtech space, start-ups are emerging across the world, creating new technologies with the potential to transform the insurance industry.
Kadow says, globally, Allianz is closely monitoring insurtech activities.
"We, as a company, participate in this wider digital ecosystem through the establishment of digital partnerships," he says.
"We're trying to complement the innovations of insurtech businesses and trying to partner up with them for specific projects."
Kadow references Allianz's partnership with California-based Praedicat, one of the world's first liability catastrophe modelling companies, which is aimed at more thoroughly understanding liability risks. He also discusses Allianz X, the insurer's own accelerator for start-up companies.
"Allianz X is trying to build and scale new businesses that are evolving in the insurtech space," Kadow says.
But he emphasizes the centre of this current activity is Allianz SE's headquarters in Munich.
"We, of course, follow … what's going on, and if there was a great partnership or an emerging technology that may be of use in Canada, or in any of the other markets that AGCS is in, then we would, of course, do that," he adds.
Kadow says AGCS is exploring new technologies and how it can leverage those for the business.
"Digitalization, automation, artificial intelligence, data analytics [and] drone technology are all key to ensuring that we, as a commercial insurer, are competitive and meeting our changing customer needs," he says.
He talks about the importance of using technology to better understand and manage risks, specifically citing supply chain risk and the connectivity of customers' supply chains.
"Our commercial and corporate clients have, in many cases, well-thought-out and complex supply chains that are getting more and more connected. Helping the insured to develop an understanding of where the risks are in the supply chain is something that we can do a better job of by using technology and investing in our digital systems."
Kadow says there are a number of key infrastructure investments AGCS is making.
"We want to make sure that everything we do has some digital touch to it, and that we stay on top of technology trends going forward. There's a very significant budget of IT spend set aside every year, where we're upgrading our systems globally and making sure we are ready for what is to come on the horizon."
Taking opportunities
Talking times ahead, Kadow says AGCS' focus is on retaining and growing its market leadership position in specific segments.
"I think we expect increased government spending in infrastructure and once that happens then, of course, insurance is part of the game, and construction insurance is one of the areas of specialty Allianz here in Canada offers," he says.
Kadow also mentions cyber insurance.
"The market's developing quickly, and staying on top of that and growing with the market and making sure that we offer solutions for risk management is key."
He continues: "I'm hearing more and more that the mining industry in Canada is picking up a little bit, that there's more investment in that space, and mining is one of our areas of specialty. So, we would expect some opportunities for growth there."
International insurance solutions, manufacturing and aviation, Kadow says, will also be among the areas of focus.
Within the organization, Kadow says there's a significant focus on talent.
"We want to ensure we've a strong bench of talent – underwriters, market managers, operations technicians, the whole spectrum of employees – and invest in our talent, making sure they have a development path.
"That's a big internal focus of mine. If you get it right, many of the other things that I mentioned externally become easier.