Walking the talk with D&I | Insurance Business Canada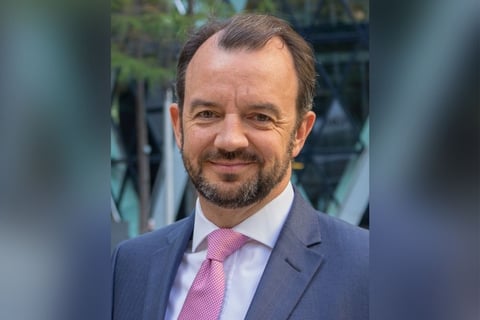 Dive In, the global festival for diversity and inclusion in insurance, returned in September with the theme of Active Allyship – aiming to educate and empower insurance professionals around the world on how to be effective allies and champions for all. The festival, held in a hybrid format due to the COVID-19 pandemic, touched on a vast range of topics, from LGBTQ+ and neuro-diversity to generational differences, work-life balance, mental health and more.
"It's amazing to look at how far the industry has come as we [complete] our seventh year of Dive In," says Jason Groves, chair of the Dive In Steering Committee and global director of media relations at Marsh. "In 2015, hardly anyone talked about diversity and inclusion. There were some forward-thinking people. In fact, the first person I ever heard talking about the imperative of diversity and inclusion was [AIG executive chair] Brian Duperreault. I remember being stunned and thinking, 'Wow! If leaders like Brian Duperreault can get behind this, everyone should be able to.'"
Groves has been involved with Dive In from the very beginning. D&I is something he's always been passionate about, so when former Lloyd's of London CEO Inga Beale approached him in 2015 and asked him to get involved, he jumped at the opportunity.
Since then, Dive In has grown from a small four-day festival around the Lloyd's building in London to a global sensation with events in more than 30 countries, reaching over 30,000 attendees. Despite the COVID-19 pandemic, which put a stop to in-person networking and events, Dive In has continued its explosive growth through a hybrid virtual and in-person format.
"The COVID-19 pandemic has brought out so many issues, particularly around mental health, women, caring responsibilities and family obligations, race, and more," Groves says. "Through Dive In, we've always given practical advice to people, which they can take back to their organizations and put into practice. It's always been conceived as a very practical series of events, and I think people took that up last year, thinking, 'Yes, I do want to know more.'
"That's why this year's theme [was] Active Allyship. With the Black Lives Matter movement and various other issues that arose in 2020 around the pandemic, people posted a lot of things on social media, but a social media post doesn't cut it. That's not being an ally. The real question is: What can you actually do within your workplace to make it more inclusive and to assist in promoting greater diversity?"
Over the past year, forward-thinking companies around the world have started to advance their D&I initiatives. At the same time, there's been an investor- and shareholder-driven surge in environmental, social and governance (ESG) reporting among corporate entities, and diversity and inclusion is considered a key component of the social pillar of ESG.
"The message of Dive In is that it's for all of us who work in the industry to walk the talk," Groves says. "It's not just about saying, 'I'm an ally.' What are you doing to demonstrate that? How are you changing your behaviour? What are you doing within your own team and within your own company to show that you're an ally? This year's festival will equip people to be more active allies across all the different areas

of diversity and inclusion – which are growing, by the way."
Dive In always looks at the traditional areas of diversity and inclusion, like gender, sexuality and race, but every year, the festival is refreshed with new topics that are top of mind.
"The issue of trans rights has become very topical and something that people are very interested in today," Groves says. "Someone might read something about trans rights in the news and think, 'I don't really know how that relates to me, but if I was to have someone like that on my team, I wouldn't have a clue what to do.' And so people come along to Dive In to educate themselves so that they can talk sensibly and act responsibly about issues relating to diversity and inclusion."