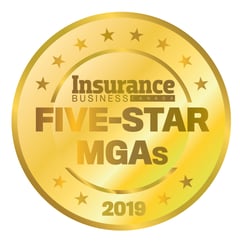 With their customers facing ever-evolving risks, brokers need their MGAs to keep pace with the changing times. In Insurance Business Canada's annual Brokers on MGAs survey, hundreds of brokers expressed their satisfactions – and their frustrations – with their MGAs and voiced their thoughts on where MGAs needed to improve.
IBC asked brokers to rate their MGAs in 10 categories, including underwriting responsiveness, pricing, product range, compensation and technical expertise. Brokers were asked to rate the importance of each category and to evaluate their MGA's performance in each one on a scale of 1 (poor) to 10 (excellent).
While brokers still consider underwriting responsiveness and turnaround time the most important factor when choosing an MGA, their other priorities have shifted a bit. Pricing – brokers' number-two concern in 2018 – slipped down a notch to number three, below product range. Claims support and customer service – numbers four and five on last year's list – also swapped places. Technology and automation, brokers' number-seven priority last year, fell three places to rank as their lowest priority this year.
Unfortunately, brokers' estimation of their MGAs' performance also took a tumble this year. MGAs scored lower in nine out of 10 categories compared to 2018 – only compensation saw an improvement. Still, 32 MGAs scored an 8 or higher in at least one category, earning the title of Five-Star MGA. That's a slight improvement from 2018, when 30 MGAs made the cut, and a significant improvement from 2017, when only 27 earned a five-star designation. In addition, three companies earned the distinction of being named an All-Star MGA by achieving a score of 8 or greater in all 10 categories.
Read on to find out what brokers had to say about what their MGAs are doing well and what they need to improve.