Airsports Insurance Bureau adds Kitsune Associates to motor panel | Insurance Business UK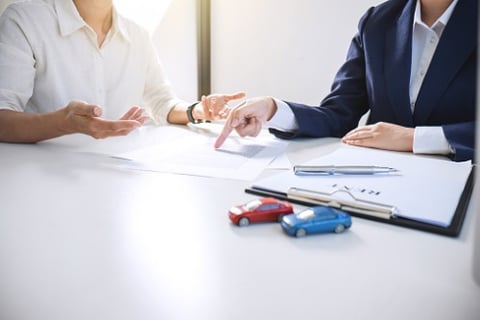 Kitsune Associates is now part of Airsports Insurance Bureau's (AIB) roster of motor insurance providers.
The Hampshire-based broker said it has added the Brightside Group managing general agent to its "closely vetted" panel, citing Kitsune's team of experienced executives as well as their coincidental proximity to AIB's offices.
"In adding Kitsune Associates to our panel, we believe this will prove to be of benefit to many of our customers looking to insure their motor vehicles as the more options that we have in terms of insurance providers, the better for our valued clients," noted the new British Insurance Brokers' Association (BIBA) member.
Read more: BIBA adds Airsports Insurance Bureau to members roster
Lifting the lid on the development, AIB branch manager Kirby De-Gray Birch stated: "We were extremely pleased with the quality of product and professional service we saw from the team at Kitsune Associates. This wasn't a surprise as our management team have known [Kitsune managing director] Trevor [Bowers] both on a professional and personal level for many years and even locked horns on the cricket field regularly in the '90s."
The AIB branch manager added: "While it is early days in our partnership, we are sure that we have made the right decision in adding them to our panel. We look forward to a long and successful business relationship with them for the benefit of all concerned including, of course, our valued customers."
Read more: Brightside Group's Kitsune arrives
Meanwhile Bowers is just as pleased with the tie-up.
"We know and have worked with the team at AIB previously and have always been impressed with the work they do in the non-standard motor market," said the MD. "We look forward to working closely with the team and joining their panel of carefully selected insurers."