Is black box car insurance worth having? | Insurance Business UK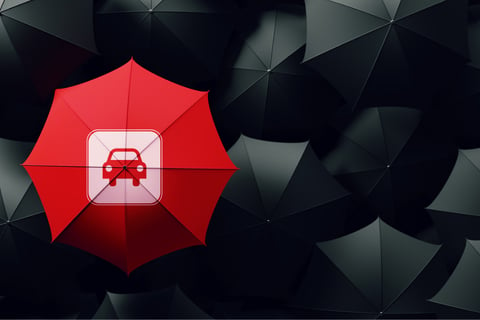 Black box insurance (also called a telematics policy) is designed to give young and inexperienced drivers, who are typically considered as high risk by insurers, a less costly option when it comes to car coverage.
A recent analysis of auto insurance quotes by Compare the Market illustrates the huge potential savings young motorists can obtain by taking out this type of policy.
Data gathered by the price comparison website between August 2021 and February 2022 revealed that black box policies are cheaper for 78% of 17 to 20-year-olds and 69% of those aged 21 to 24 compared to standard car insurance. For the younger age group, premiums can be slashed by a whopping £1,137 annually if they opt for a telematics policy, while drivers under 25 can save an average of £388.
Many young motorists, however, are passing up on these significant savings because of privacy concerns.
A separate survey conducted by the company showed that three in five drivers under 25 were not interested in having a black box installed in their vehicles to track driving behaviour. More than half, or 55%, of those between 21 and 24, and about two in five under 21s admitted that the main reason was that they were uncomfortable sharing their driving data with insurance companies.
Read more: Is telematics the solution to unaffordable car premiums?
How does black box car insurance work?
Black box insurance utilises technology to monitor a person's driving habits, enabling insurers to determine a motorist's risk profile more accurately than when relying on conventional metrics such as age, residence, and driving experience.
The technology used in this type of policy varies between insurance providers and can take the form of GPS trackers that require professional installation, plug-in devices that fit into a vehicle's dashboards, RFID tags that can be attached to windscreens, or smartphone apps that can access a car's milometer.
Insurers apply different parameters when determining if a vehicle is being driven safely, but most take into account how a motorist handles braking and turning, the time of day they drive as well as the type of road driven, their mileage, and the car's speed.
They will then use the information gathered to assess a person's driving performance and determine their driving score, which will be the basis of the motorist's next insurance premiums.
Insurance companies often reward safe drivers in the form of premium discounts, refunds, and bonuses such as extra miles and retail vouchers.
Read more: How telematics is transforming the car insurance landscape
What factors do you need to consider before purchasing black box insurance?
Before taking out black box car insurance, experts advise motorists to consider a range of factors that can impact how suitable such policies are to their coverage needs. These are some aspects of telematics insurance that drivers need to be aware of, according to consumer financial advisory firm Forbes Advisor UK:
Limits and restrictions: Some policies may impose curfews and have set charges or penalties for driving outside certain hours. Others may limit the number of miles a person can drive in a certain timeframe, which also comes with corresponding penalties.
Extra charges: Some insurers charge fees for installing and removing black boxes. Charges also apply if the black box is transferred to a new vehicle or if a driver cancels the policy.
Age restrictions: Some policies limit coverage to those within a certain age range.
Benefits: Rewards for safe driving varies between insurance providers.
Penalties: Penalties for risky driving behaviour also differ between insurers.
Read more: Safe is sexy: Survey shows what women find attractive in telematics insurance
What are the benefits of taking out black box car insurance?
On paper, a black box policy seems like "a much fairer system on calculating car insurance," according to the consumer advocacy group Which? These are the other benefits of taking out telematics insurance:
Reduced premiums for those who drive safely
Suitable for motorists who fall into what insurers consider high-risk categories, such as new and young drivers
Regular feedback helps improve driving skills
Because black boxes also serve as tracking devices, they can help locate stolen vehicles
Telematics can facilitate collision investigations as the technology can help identify what happened and who is at fault
What are the disadvantages of taking out black box insurance?
However, no technology is perfect and telematics insurance has its share of drawbacks, including:
Privacy concerns as driving information is passed on to insurers
Curfews may be imposed, which can affect drivers working until late at night
May restrict how far one can drive, where they can drive to, and how many miles per year they do
Can raise premiums of motorists with risky driving habits
Extra charges, including installation, removal, or transfer of the black box
Some drivers expressed frustration with having to constantly worry about how they drive knowing they are being tracked
Read more: Comedy show targets car insurer for malfunctioning black box
Which UK insurers offer black box car insurance?
There are several insurance companies that offer a range of black box auto policies for young and inexperienced drivers. The table below lists some of these insurers, along with the type of device they provide, what coverages they offer, and the frequency of when premiums are reviewed. All details are up to date as of June 2022.
Insurer/Policy name

Telematics device

Features and benefits

When premiums are reviewed

Admiral LittleBox

Black box

Regular feedback on driving performance
Theft tracking technology
No night-time curfews but driving after 10pm may reduce driving score

On renewal

Bell Plug & Drive

Plug-in black box

Regular updates on driving performance
No mileage restrictions
No curfews but frequent late-night driving can affect driving score

Every six months

Carrot New Driver

Black box

Designed for new drivers who have just passed their test
Sends feedback to online dashboard where drivers can see their driving score and "Carrot points"
Carrot points accumulated can be exchanged for gift cards
No curfews but driving late at night will have a negative effect on driving score

On renewal

Churchill DriveSure

Smartphone app

Covers drivers aged 17 to 25
DriveSure app works in the background to record the details of the journey
Scores can be viewed on the online dashboard
Optional extras such as accidental damage
No curfews but motorists may be penalised for late-night driving

On renewal

Co-op Young Driver

Black box

Courtesy car cover
May offer car insurance with no black box needed at second renewal
Free black box fitting
No-claims and named driver discounts
No night-time curfew but driving between 10pm and 4am may affect safe driving score
UK breakdown cover (optional)
Motor legal expenses cover (optional)

On renewal

Direct Line DrivePlus

Plug-in black box

Access to online dashboard and app to track driving score
Regular feedback with updates on driving performance and how to improve
No curfews but policyholders may be penalised for driving during times of the day that are considered risky, including late at night, early in the morning and during rush hour

On renewal

Drive Wiser Black Box

Black box

No curfews and mileage limits
Online personal dashboard tracks progress

On renewal

Hastings SmartMiles

Black box

Theft tracking technology
Access to online dashboard and mobile app to track and monitor driving score and progress
Up to £300 contents cover
Vandalism and uninsured driver cover, protecting driver's no-claims discount
Courtesy car cover
Up to £100,000 legal expenses cover
Personal accident cover
Child seat cover
Windscreen repair and replacement
No penalty for driving at night but driving between 10pm and 5am will lower driving score

On renewal

Black box

Provides updates on driving performance every 10 days
Provides updates on discounts drivers are eligible for
Covered for 14 days of driving within Europe
Earn no-claims discount
No curfews

Quarterly

Insure The Box Black Box

Black box

No curfews
Offers theft recovery
Accident alert system if a strong impact is sensed on the vehicle
Option for initial mileage of 6,000, 8,000 or 10,000 miles
Option to buy additional miles that can be rolled over the following year
Access to online dashboard drivers can check driving score and how to improve
Up to 100 bonus miles each month for good driving

On renewal

Marmalade Black Box

Black box

Instant comprehensive cover
No curfews
Cover before and after passing
No price increase on passing

On renewal

RAC Black Box Car

Black box

No curfews
Vandalism cover protect no-claims discount
Uninsured driver cover
Theft tracking technology
Journey data can be used to support insurance claim
Weekly updates on driving performance

On renewal

Swinton Only Smart Drivers

Black box

Reduced premium for safe drivers
Regular updates of driving performance
Telematics help protect no claims discount
Only pay for mileage used

Quarterly

Tesco Box

Black box

Covers drivers between the age of 17 and 29
6,000, 8,000, or 10,000 miles mileage options
Option to buy extra miles and win 100 bonus miles per month
Administered and underwritten by Aioi Nissay Dowa Insurance UK Limited

On renewal