BeWiser and Worry+Peace partner for reviews platform | Insurance Business UK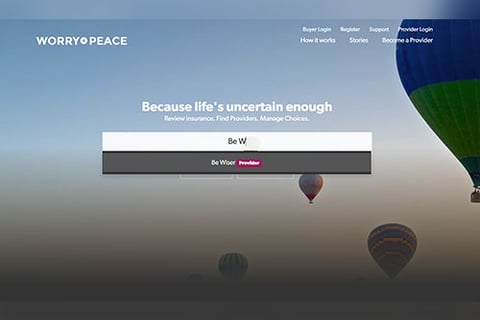 Be Wiser and reviews-focused insurance marketplace Worry+Peace have signed a partnership, paving the way for Worry+Peace reviews to be embedded in the brokerage's online platform.
According to a statement by the firms, the reviews will become a core part of Be Wiser's customer feedback mechanism. This reviews-led approach uses a custom-built method feedback platform to give insurance providers further insight into their customers' views and experiences when dealing with their business.
The reviews will be represented by gold, silver, and bronze medal ratings for positive responses, while negative feedback is reported as 'banana skin' slip-ups. According to Worry+Peace, this reviews model does away with average ratings. Instead, it offers feedback tools for experiences that include quote, buying, support, and claims experience, segmented by product.
"Star reviews aren't fit for purpose as a meaningful and useful reflection of customer feedback in the insurance market," said James York, founder of Worry+Peace. "Only a fraction of buyers review experiences, often it's invited at point of sale. This is because it is said to enhance position and reduce costs on search engines – which distorts the feedback entirely."
While Be Wiser is not the first insurance provider to adopt Worry+Peace's platform, the statement said that it is the first one to include the new reviews model into their feedback strategy. Be Wiser's engineering team will also gain access to real-time integration opportunities, via 40 API endpoints that Worry+Peace is set to unveil later this year.
"Feedback is absolutely critical to ensure we can constantly improve what we do for our customers, and of course to remain competitive, so we were keen to find new and better ways of doing it," said Be Wiser's executive director of technology Tom Hassall. "Access to granular data and automatic connections with buyers who are not constantly pitched to switch could revolutionise how we do things and we're excited to explore its potential further."