Gallagher's new regional MD discusses getting back on home turf | Insurance Business UK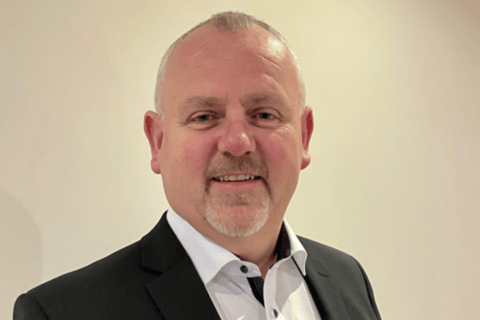 It's a full-circle moment for Elliot Miller to be based in a Glasgow office once more. Miller (pictured), who recently took on the role of regional managing director for Scotland, Northern Ireland, and the North East of England for Gallagher, started his career at 16 on a government-run Youth Training Scheme with the South of Scotland Electricity Board (SSEB). From there he took his first foray into insurance with a job at General Accident and he hasn't looked back since.
Read more: Gallagher names new regional managing director
Miller's career to date can be broadly split into three key parts, with his first 20 years spent amassing underwriting and management experience in a variety of composite companies. This period of time saw him take on positions with Norwich Union (now Aviva) and then later in two Lloyd's service companies at a time when Lloyd's syndicates were first exploring pushing out into the regional market.
"Then the second part of my career, the last 14 years, has been more around leadership, with QBE and CNA Hardy," he said. "The first four years saw me based in Scotland but the last 10 have been national roles. Five of those years were with QBE and saw me running all the business outside of London – at its peak, it was eight regional offices and 220 staff. When I took on the business it was about £180 million GWP and when I left it was about £415 million so, we'd grown into a very profitable business.
"Then at CNA, I was brought in to build out their regional proposition. I opened offices for them, attracted staff and turned around what was a failing regional business. I grew that from £17 million GWP to £80 million over that period of time, and, in 2018 and 2019, we had combined ratios in the 80s and a really good, profitable business."
Amid the variety of roles Miller has carried out across the insurance market, his position with Gallagher (which is subject to routine regulatory approvals) offers the third arm of his career as it is his first real foray into broking. He highlighted that he is looking forward to taking on a completely new challenge in a new environment. When the opportunity to join Gallagher emerged, he said, he was already familiar with the strength of its team and its reputation in the market so it was an easy decision.
That his new position would allow him to be based on his home turf again after 10 years travelling up and down between London and Glasgow certainly didn't hamper his enthusiasm either. From his experience, Elliot said, the people of Scotland, Northern Ireland and the North-East of England tend to be quite similar in temperament and approach, and he enjoys working with them, so he is delighted at the prospect of getting his feet on the ground and speaking with clients face to face once more.
As regional MD for Gallagher, Elliot has a range of pressing responsibilities – first and foremost of which is to manage the successful growth and profitability of the region which comes with five offices and about 220 colleagues. Coming into any new business, he said, the first point of order is to meet the people you will be working with and get to grips with how the business is run.
Read more: Gallagher discusses the challenges facing regional brokers
"So, I will be looking at every aspect of the business that's within my control – from clients, to people, to processes and, of course, our partnerships with insurers," he said. "Primarily, right now it's about doing a lot of listening and taking the time to understand the business, and getting to know the people that I'm working with. It has been great. I've already done a fair amount of travelling and will continue to do so, and everyone has been very welcoming."
Elliot has got to know some of his new colleagues in previous roles but he noted that he has been very impressed by the calibre of talent within his team and their positivity about Gallagher itself and the wider market. That energy and enthusiasm are great to see, he said, and he looks forward to utilising their expertise as he settles into the role.
It's certainly going to be a busy year, he said, but he relishes the opportunity ahead to really build out the brand of Gallagher in the region and foster greater awareness of the value proposition it holds for clients. Additionally, he will be looking to recruit new team members, which serves as a reflection of Gallagher's commitment to investing in new talent as well as nurturing existing colleagues.
"There's a lot to be done but I'm very much looking forward to it all," he said. "I suspect the weeks will fly and the months will fly, and I'll get to the end of the year and think 'wow, where did the time go?' Certainly, the weeks I've been here so far has just gone in the blink of an eye. I sincerely hope, but I'm also absolutely sure, I'll look back at this year at the end of it and think 'that was a brilliant year, look at what we've done.'"