Aviva taps Symbility for claims streamlining | Insurance Business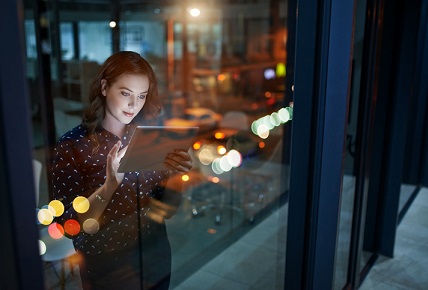 "Having to make a claim can be a stressful time, so we want to make the process as simple and pain-free as possible by embracing new technology."
Those were the words of Aviva's GI home claims director Kelly Robson when the insurer's partnership with Toronto-headquartered Symbility Solutions was announced. The global software house has been tapped to streamline the process for property – both home and commercial – insurance claims.
The Symbility LINK™ platform provides access to information on every aspect of the claim. For instance, it shows when claims visits will be made and by whom, as well as highlights 'milestones' in the claims process.
Described as "easy to use," the web platform also features a messaging facility enabling policyholders to contact either Aviva or the supplier involved in the claim.
"This digital innovation puts the customer at the heart of the claims process," commented Robson. "Whether they are uploading damage photos and documents, sharing video content, sending messages, or simply receiving update notifications, they remain connected and involved from start to finish.
"The software has allowed us to deliver key information to our policyholders quickly and seamlessly, which will result in reduced inbound calls from customers seeking updates, increasing our teams and partners' ability to resolve claims faster."
Also part of the tie-up is the Symbility Video Connect™ platform, which allows customers to use video calling technology, in lieu of a property visit, for speedier claims and risk management processes.
Meanwhile Symbility Solutions chief executive James Swayze noted: "LINK is the first product to bridge the communication gap between policyholders, their insurance company, and all the parties involved in the often-complex property claims process. We are incredibly pleased with LINK's ability to create a positive user experience."
Related stories:
Aviva reveals earnings results
CII awards Chartered status to Chubb unit