54 mass shootings ramp up need for insurance | Insurance Business America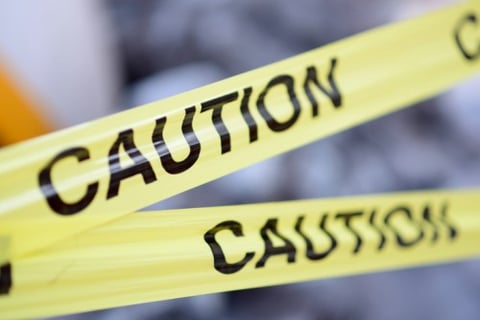 All eyes are on gun control as students from Florida's Marjory Stoneman Douglas High School, and thousands of their supporters across the country, continue to fight for stricter gun laws after 17 of their classmates were shot and killed in early February.
Several major insurers cut ties with the National Rifle Association (NRA) in the weeks following the shooting while others saw an increased demand for active shooter policies, a threat that terrorized cities worldwide in 2017.
And 2018 isn't looking any safer. According to the Gun Violence Archive, a not-for-profit organization tracking gun-related violence in the US, there have already been 54 mass shootings this year alone.
Meanwhile, McGowan Companies' Active Shooter/Workplace Violence Insurance Program has been around since 2016 and McGowan was recently named by XL Catlin as a program administrator, which expanded the program's coverage and brought pricing down.
Paul Marshall, managing director of the McGowan Companies, told Insurance Business that recent events have made businesses more aware of the need for active shooter coverage.
"Education and healthcare has been our largest spike in business, but unfortunately it seems to follow the headline news, so after the church shooting in Texas, we got a tremendous amount of small churches buying insurance," he explained. "School systems would be probably the largest, but just about every industry is calling us, from fast food restaurants to night clubs to small eateries and restaurant chains."
The managing director said that there's often a gap in coverage when schools and other organizations find their general liability policies falling short of covering the catalogue of expenses, from funeral and burial costs to psychiatric care and public relations, incurred after a violent event.
"The victims are immediately contacted by a group of trauma care specialists and they are working with them to help them with crisis counselling," explained Marshall. "The claims handlers will be working with the families regarding the death benefits, paying for the funeral."
In the next phase after a shooting, an institution will find they have to spend millions of dollars on extra security, the rehiring of teachers, and counselling for their employees because of the tremendous amount of trauma they experience, said Marshall.
McGowan's policy covers all the business interruption and extra expenses for the entity racked up during the period following an assailant attack. Liability protection when lawsuits arise is also included.
The necessity of active shooter policies has grown clearer as the peril inflicted by assailants threatens communities around the US, though the history of active shooter policies is comparable to that of cyber insurance, which for many years didn't have its own unique product.
"It's such a traumatic event, like flood or wind, which there are specific coverages for, that we created its own coverage language and that's the best way to handle this type of exposure: with a named perils insurance contract," said Marshall.
Related stories: