AmWINS CEO runs through firm's 'opportunistic' M&A strategy | Insurance Business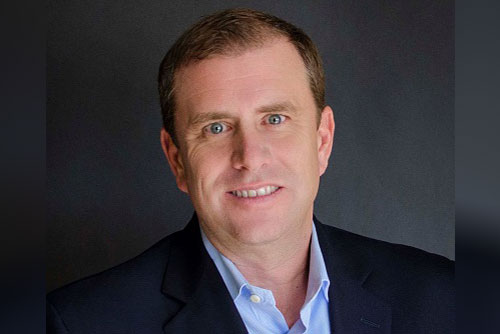 It has been a busy year for AmWINS Group, Inc. Under the leadership of Scott M. Purviance (pictured), who succeeded long-time chief executive officer M. Steven DeCarlo on May 01, 2018, the specialty insurance firm has completed four major acquisitions through 2019, marking a record number of annual transactions for the firm.
The year kicked off with the acquisition of The Flood Insurance Agency (TFIA), a Florida-based managing general agency (MGA) that specializes in private flood insurance. Completed by March, the deal significantly expanded AmWINS' capabilities for flood products in both personal and commercial lines.
Next up came the acquisition of Atlantic Risk Specialists Companies (ARS), a full-service wholesaler and MGA comprised of two entities: Atlantic Risk Specialists, Inc. and ARS-Latiff, LLC. In June, ARS became part of AmWINS' Brokerage division, bringing particular strength and expertise in complex construction risks, including New York City contractors, as well as workers' compensation and professional lines.
As AmWINS' first two acquisitions of 2019 suggest, and Purviance later confirmed, the firm is after expertise and new capabilities. "We view M&A as something that is opportunistic. We don't do it just to grow," the CEO commented, while making a contrast to certain retailers in the marketplace who are consolidating rapidly as part of their business models.
"For us to consider a deal, it needs to add a capability to our firm, and there has to be a strong cultural fit," Purviance told Insurance Business. "We've walked away from a number of deals that didn't have that cultural fit."
In August, AmWINS announced it had signed a definitive agreement to acquire LISI, Inc. a California-based general agent (GA) specializing in medical and ancillary benefits, as well as CoPower (Administrators), Inc., a third-party administrator focused on providing consolidated administration in the ancillary space.
This deal marked an important phase in AmWINS' strategic direction under Purviance's leadership. Both LISI and CoPower have become part of AmWINS' Group Benefits division, which consists of 10 operating companies that develop, underwrite, distribute and administer niche employee benefit programs. Building out the employee benefits division is something Purviance has placed importance upon, as brokers and agents look to diversify their product offerings, and AmWINS strives to become a national GA platform.
The firm inched closer to that goal in October with the acquisition of Stealth Partner Group, an Arizona-based, independent full-service GA specializing in medical stop-loss insurance. Again, Stealth is set to join the AmWINS Group Benefits division, subject to regulatory approval, specifically combining with Stop Loss Insurance Services, an AmWINS company.
"Two years ago, we didn't do any transactions. This year, we have done four. It's an opportunistic model," said Purviance. "M&A has always been a core part of how we grow our business. We've done 48 transactions in the past 18 years. That averages out at two or three a year. We also have a long pipeline of companies with whom we've developed strong strategic relationships. It might not be the right time for them to sell, but we're trying to be in position so that when they do reach that point in the lifecycle of their business, they think of us first.
"There are a lot of transactions out there that are options, where we've developed relationships with the principals, and we've been able to complete the transaction. There are others that are highly competitive, and we've got to get in there and win over their hearts and minds, while also being very competitive on price, which has become much more expensive over the past few years."
M&A valuation expectations may continue to climb, but if 2019 is anything to go by, AmWINS won't be pulling the brakes on M&A activity next year, especially if an opportunistic deal comes their way.