CNA's new headquarters now open for business | Insurance Business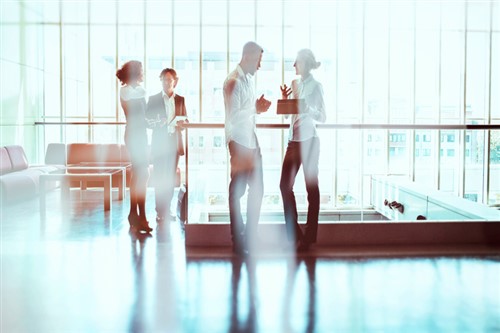 CNA's new headquarters in Chicago has officially opened; a strict upgrade from the company's previous head office with its "next-generation" facilities and features.
The new location at 151 North Franklin Street will serve as the global headquarters for over 1,700 Chicago-based CNA employees. It is also not far from the company's previous location, also within the Chicago Loop area.
"Founded in 1897, CNA's headquarters has been located in Chicago's Loop since 1900, but this move is about much more than where we are located or a new building — it is about a workspace that enables and encourages collaboration across all functions and dimensions," said CNA chairman and CEO Dino E. Robusto.
A release said that the relocation "makes it easier for employees to connect all that CNA has to offer its customers." The improvements allow the company to better communicate and coordinate with its entire network: in the US, CNA has about 6,300 employees and thousands of partners, across 79 locations; in other regions, the company serves over 200 countries and territories.
The company did not hesitate to retain its headquarters in Chicago, said Robusto.
"CNA is known for delivering distinctive insurance solutions, and increasingly for our engagement in the communities where we live and work. Recommitting to Chicago for the location of our global headquarters was an easy decision," the CEO explained.
"Chicago is a world-class city made up of diverse, vibrant neighborhoods, a multitude of cultural experiences, outstanding parks and recreation, eight professional sports teams and much more. The ease of global travel, employee commutes and the outstanding colleges and universities in Chicago and the Midwest gives companies located in Chicago a distinctive advantage for growing talent and our business."
Related stories:
CNA joins major American Insurance Association
CNA's agent portal now allows quotations for life sciences