How an 86-page presentation turned into a thriving insurance agency | Insurance Business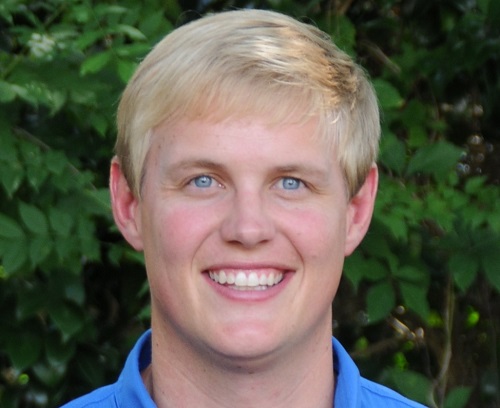 If there is anything Taylor Norton has lived up to, it would be Mahatma Gandhi's words "Be the change you wish to see in the world."
Before he founded South Shore Insurance Agency (SSIA) in 2012, Norton spent over six years in retail insurance sales and underwriting. After graduating from Auburn University, he went on to become a property underwriter for Southern Alabama Insurance, managing four binders on behalf of underwriters at Lloyds of London.
His years of experience in underwriting have equipped him with skills in different industry facets including sales, management, claims, and risk analysis. In less than four years, SSIA has grown to boast three locations with 18 full-time team members. The firm has also established an in-house underwriting department which made it quickly achieve coverholder status at Lloyd's of London.
With Norton at the helm of SSIA, the firm specializes in providing coverage for coastal communities in Florida, Alabama, South Carolina, and Mississippi. Its underwriting department currently manages 1.5 billion in-force coastal CAT capacity.
His achievements do not stop there, however, as Norton once served as the president of the Alabama Gulf Coast Association of Independent Insurance Agents. He had been active in lobbying for insurance reforms in the state.
Outside his insurance career, Norton co-founded the Local Environmental Conservation Alliance and helped raised funds for the building of a nationally-recognized outdoor classroom in Auburn. He has participated in institutions like the Natural Resources Committee for the Coastal Alabama Business Chamber, the Lower Alabama Coastal Conservation Association, and the Eastern Shore Ducks Unlimited Chapter.
Insurance Business had a quick chat with Norton to get some insights on how he views the industry. In this exclusive interview, he shares one piece of advice to those wanting to join the insurance industry and gives an anecdote about how he started SSIA.
Please share with us how you got into the insurance industry, what led you to this career?
In 2006, my first job in insurance paid $10 an hour and I was hired to analyse data in Excel. My first task was helping the principle of the organization attach a document to an email. I thought, "Man, I can flourish here."
Six months later I walked into Lloyd's blissfully unaware of how little my 86 page presentation would mean to underwriters as I pleaded for 10 million in aggregate.
Tell us briefly about your company and its role in the insurance industry. What makes it different from other companies in the same space?
We are a small technology driven MGA currently focused on the South East territories. Our greatest asset is our team. We have a horizontal management structure where our team members (rather than employees) have the same opportunities to lead and make a difference as the person working next to them, regardless of how long they've been with the company. I believe our flexibility and the absence of ceilings have made recruiting easier.
Describe a world without insurance.
A world without insurance would be boring.
What do you think are the most challenging issues facing the insurance industry today?
Commoditization.
Please tell us about your time as the past president of the Alabama Gulf Coast Association of Independent Insurance Agents.
It was a tremendous honour and privilege to be a part of the independent agent network. I enjoyed spreading awareness of the unique value the independent network provides to our communities and was fortunate enough to travel to DC twice for the National Legislative Convention where our group lobbied for NARAB II and the reauthorization of the NFIP.
What advice can you share for those wanting to join the insurance industry?
Do it! I believe insurance has something out there for everyone. Introverts, extroverts, big picture, detail oriented - there is something for all of us.
If you were not working in the insurance space, what would you be doing now?
While I couldn't imagine doing anything else right now, I'm sure whatever it was would involve running around and scheming trying to make a profound positive difference in the world around me.
What are your passions or hobbies outside insurance?
Fishing, wing shooting, hiking/running, or really anything outdoors with my family.
Related stories: