How can insurance agents mitigate challenges around the hard market? | Insurance Business America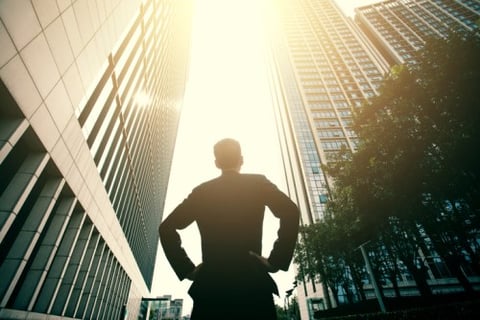 A hard insurance market is a tough playing field for agents and brokers. As the upswing in a typical insurance market cycle, a hard market tends to mean higher premium rates and less market capacity. That spells bad news – and a LOT of tough conversations – for agents and brokers, who have to tell clients that the price of their insurance is going up.
In certain geographic areas, the property insurance markets have tightened up significantly. Natural catastrophe and extreme-weather exposed states like California (fire) and Florida (wind / flood) have so far been the hardest hit, but hard market conditions are starting to spread countrywide as carriers attempt to rebalance their portfolios.
Douglas Jones, co-founder and managing partner of Jag Insurance Group, a South Florida-based commercial insurance agency with a niche focus in real estate, spoke to Insurance Business about challenges in the hard market.
Read next: Wind events blow up a storm in the CAT property markets
He said: "Ultimately, the biggest problem we face is that for the last six or seven years, we saw a steady decline in pricing, and this caused some amnesia among our clients about what they paid back in the mid-2000s and late-2000s. They became used to seeing a rate reduction year over year, and now that property insurance pricing is rising for the first time in the better part of a decade, it has caused quite a frenzy.
"This has caused a lot of problems beyond just annoyed clients. When the market was soft and pricing was going down, for the most part people didn't shop for their insurance. Everybody was happy with a decrease. Now, as prices are going back up, it's causing a backlog in underwriting because instead of one agent marketing the account, the client is freaking out about their rate increase and is calling five different agents, who are sending the same five submissions back into the same marketplace.
"So now we have underwriters inundated with submissions on the same account from multiple brokers and agents, and that is causing a delay in proposals and quotes. Not only do we have pricing going up, but brokers and agents sometimes have to deliver that news at the last second because the wholesalers, the underwriters, and the carriers are extremely backed up with work."
Read more: How to keep business coming through agency doors in difficult market conditions
When battling through these challenging market conditions, Jones encourages one key thing: transparency. He said agents or brokers who leave the delivery of bad news until the last minute are doing a disservice to their clients and to themselves. Insureds that are aware of a potential rate increase well in-advance of renewal, and those who understand that excessive shopping in a hard market will only result in delays, can dodge some of the heartache that inevitably comes with a hard market – and they'll thank their agents and brokers for that.
In addition to transparency, agencies can protect their relationships with clients and mitigate some of the hard feelings around the hard market by increasing their value proposition. That's why Jag Insurance Group recently hired claims advocacy veteran, Leo Portes, as chief insurance officer.
Jones explained: "By hiring Portes as our chief insurance officer, we're able to offer loss prevention and claims advocacy services that previously clients would only really be able to get from large national or multinational firms. Portes is a talented, experienced and expensive hire that brings no revenue to our agency. What he brings is a value-added benefit to our clients at no additional cost. That's one of the things that we're doing as our clients are paying a little bit more money for their insurance to balance that premium increase with added value.
"We've seen immediate benefits since hiring Portes. We've taken on some accounts that previously had been turned down by the majority of the marketplace, but after evaluating their claims history and reducing some reserves that were in place, we've been able to get those accounts remarketed. We're also able to bring Portes to renewal meetings or new business meetings and we can introduce loss prevention tactics and other advocacy elements that a lot of agents don't take advantage of. He's well worth his weight in gold, especially in these challenging market conditions."