How insurance companies can keep feeding talent pipeline amid pandemic | Insurance Business America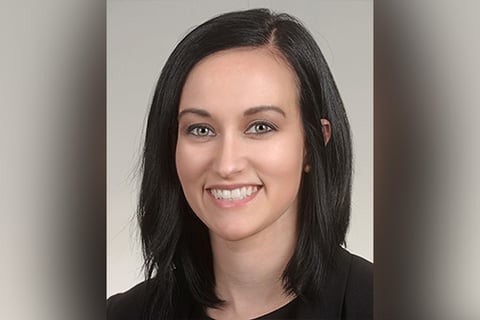 The coronavirus outbreak has made it difficult for many businesses to continue operating as they normally would, including insurance companies that have sent their employees to work from home over the past few months. However, firms in the industry can and should continue to build out their talent pipelines during this crisis, and can do so with the help of a few key resources.
For one, the pandemic has impacted summer internship programs at insurance companies, but leaders can pivot these programs for both the benefit of developing their own talent down the line as well as the benefit of students who are eagerly awaiting to jumpstart their insurance careers.
"We know that these are difficult times – we certainly recognize that – but the talent gap and our industry's need for talent still exists even in light of this situation, so it's critical that we as an industry continue to invest in the future of talent," said Alyssa Bouchard (pictured above), director of education and programming at Gamma Iota Sigma (GIS), during a recent webinar entitled "Delivering a successful virtual internship experience" that was hosted by the organization. "We are asking [and] encouraging employers to honor the internship offers that you've made to Gamma Iota Sigma students, and rework and rethink internship programs in a spirit of resilience."
Read more: Insurers need to better communicate the appeal of insurance careers
GIS has offered up several key resources to help insurance employers make the transition to virtual summer internships, including its release of a guide explaining how to provide these internships. This guidance prompts insurance companies to introduce an online collaboration tool, to designate internship point-people to provide interns with strong support systems, and to develop an internship syllabus that sets expectations for the coming months, among many other useful tips.
While GIS knows that a virtual internship can't replace or match the value of face-to-face engagement, the long-term benefits of providing such a program, despite the ongoing outbreak, are wide-ranging.
"We know that internships are incredibly valuable. They're such a key piece of the student's career path, and they can help your future hires develop skills and experience that will reduce training and onboarding time down the road," noted Bouchard. Even if the internship is virtual, this experience still gives students who might be hired in a full-time capacity later on with a shortcut to becoming familiarized with insurance companies' internal systems and culture.
An added benefit of a virtual internship is that an organization doesn't have geographic restrictions in taking on interns, thereby widening its potential talent pool. And if an organization successfully establishes a virtual version of their program, it can continue to offer it into the school year with students staying on part-time or working on an ad-hoc basis.
These internships are just one way to establish a talent pipeline stemming from post-secondary schools, though a new portal for techy recruits also helps in this effort.
The global standards-setting body for the industry, known as ACORD, recently unveiled its online ACORD Insurance Technology Career Center, which will provide a way for members to post jobs and gain access to a searchable database of candidate resumes with a focus on insurance and technology roles.
Read more: ACORD launches platform to digitize insurance lifecycle
"In the United States alone in the next 10 years, we're going to have over 850,000 retirees in insurance and there's going to be about 847,000 new jobs," said ACORD's CEO Bill Pieroni (pictured below), adding that, depending on how tech-savvy an insurer is, tech-based roles could reflect a lot of open positions within a company down the road.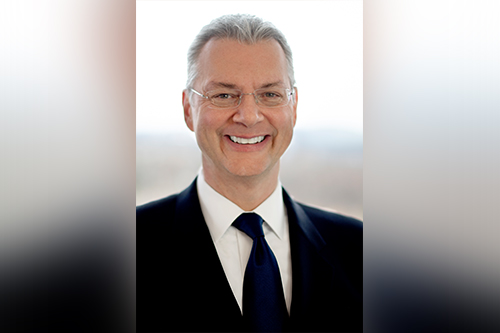 With technology being a "future inevitability" for the industry, noted Pieroni, and the competition for tech talent staff considering the many companies vying for these recruits outside of insurance, it's important for ACORD to focus in on this segment of talent and help insurance companies source both potential employees new to insurance as well as experienced hires who are looking to change jobs.
The career center portal is free for all ACORD members to use, alongside other benefits it offers insurance companies.
"There is no [other] portal globally dedicated to technology [roles] for insurance," said Pieroni. "Employers can easily search for candidates and monitor their job listings."
Read more: Top talent seeking innovative insurance firms with strong culture
While the portal is intended to attract university-level talent, with ACORD reaching out to placement centers at many post-secondary schools to bring in users, all new job seekers can find content through the portal that helps them understand why insurance is an incredibly fulfilling career path.
"When you look at millennials, they value companies with values and, truth be told, insurance puts people's lives back together," said Pieroni. "If you want to do something that matters, you could do far worse."