Insurers need to better communicate the appeal of insurance careers | Insurance Business America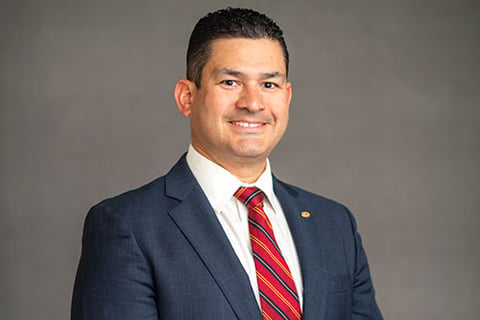 As the insurance industry struggles to attract the right talent, the EY Insurance Outlook 2020 report
has determined that insurers have to reposition themselves as technology firms or proactively communicate to potential recruitments "why the industry matters, what value it brings to society, and the overall appeal of an insurance career."
Organizations like Gamma Iota Sigma have made it their mission to diversify and grow the insurance talent pipeline by making students aware of all the opportunities they can find in the industry. Besides organizing Boots on the Ground Month, in which insurance professionals visit campuses to share stories about their careers and encourage students to think about a job in insurance, Gamma Iota Sigma also has an initiative aimed at bringing long-term transformation to the talent pool.
"One of our initiatives is the GammaSAID initiative, which stands for 'solutions for authenticity, inclusion, and diversity,'" said Alyssa Bouchard, director of education and programming at Gamma Iota Sigma. "It's a student-led, student-focused group that is all about how we continue to diversify the talent pipeline." GammaSAID is open to all students and its council develops resources and presents programming all year round for the benefit of over 5,000 members.
Other companies are doing their part to encourage new talent to join the ranks of the insurance industry. Take a look at Worldwide Facilities, which has a professional development program in place that focuses on accelerating the growth of an up-and-coming generation. The program includes on-the-job training, mentor-mentee interaction, and sales training. In turn, a number of people that came through the program have become producing brokers with their own books of business.
Risk Placement Services (RPS) has also taken a swing at strengthening its talent recruitment strategies and touting the benefits of a job in insurance. As part of Insurance Careers Month in February, employees across RPS wrote their own stories about why they chose a career in insurance and how it drives their passion. One of those employees was Al Geraci (pictured above), area president at RPS.
Geraci comes from a small rural town in central Florida and once he graduated from high school, he chose the farthest state school he could to get some perspective outside of his hometown. He first considered pursuing a career in journalism and then turned to banking. However, one of the prerequisites for any business major was an intro to risk management course. Everything about this class was interesting to Geraci, as well as the fact that the risk management program at the school had a 100% placement rate post-graduation, so he set his sights on this path that would eventually lead him into insurance.
In fact, Geraci later landed on underwriting as the job for him since he liked the technical and analytical elements of the role. As he was going into his senior year, he found an internship at a wholesaler in Florida, which he described as an "awesome experience."
"They had a family feel and they had fun together. They worked hard obviously, but you could really tell people enjoyed working there," said Geraci. "When I graduated, I had such a good time at the internship … that I started my career [there]."
Read more: Industry organizes Insurance Careers Month to address looming workforce gap
However, after two years, his career wasn't progressing at the pace he wanted, so Geraci tried his hand at working for a carrier. Another two years passed before he moved on to work for AIG in New York City, where he got the opportunity to work on more sophisticated accounts. Nonetheless, home is where the heart is, and within a few years Geraci had returned to work for a wholesaler in Florida, now with his wife by his side. This is where he soon encountered an opportunity that would lead him to his current employer.
"A friend that I worked with, his father had worked at RPS and he said, 'make sure you call my dad and interview there, it's a great place'," said Geraci. "I interviewed with Laura Allen, who's my manager today and was just blown away by how different it was. We were in the same town as a competitor, but it was a totally different mindset and a totally different way of doing business … I realized right away that RPS was the place for me."
Since he first started working as a senior underwriter at RPS, Geraci has been promoted to the role of area president in Fort Lauderdale, putting aside his producing responsibilities to take on a leadership role on a full-time basis.
"Once you've been in a couple of places and kissed enough frogs to find a prince … you can finally fully appreciate and emerge as [the person] you are because you have a more sturdy base of how you want to do things," said Geraci, adding that RPS "was the first time that I was able to bring in all of my experiences and relationships."
Read more: RPS puts employees to work for a good cause to celebrate Leap Year
While Geraci came from an insurance background and had an education that put him on a path into the industry, not everyone who ends up in insurance necessarily starts there – nor should they.
Kelly Lennon (pictured below), client relations manager at RPS, spent the majority of her career in marketing, working with companies that included fast food restaurants and packaged goods companies. However, she found that she was working 24/7, so she decided to look for something more local that would better align with her lifestyle and priorities as a mom of three kids.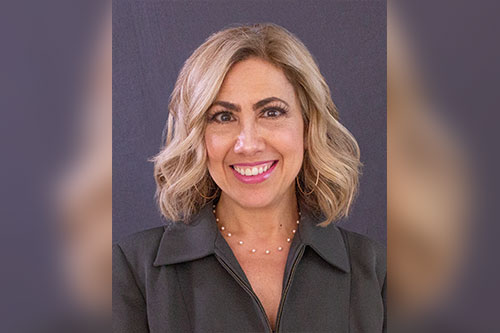 Lennon first started in insurance at Aon in a marketing role, and was surprised at how welcoming the company was even though she didn't have insurance-specific experience.
"During the interview, I actually volunteered that 'I assume you have concerns about me having no experience in the insurance industry' and it was actually the contrary – they were looking for people outside the industry to bring in fresh perspectives," she said. "That to me was my very first welcome with open arms to the insurance industry."
She worked in travel insurance and after four years, she felt it was time to move on to a role where she could advance her career. Lennon decided that now that she had a foothold in insurance, she would see if she could go further in this industry and saw an opportunity come up at RPS.
"When I interviewed for RPS, it became less of a concern about me not having insurance experience, and more of me not having had sales experience, because the role is more of a sales and marketing role," said Lennon. "Once again, they took a leap of faith in me and offered me the position, and it has been uphill ever since."
She got her license immediately - as soon as she was hired, RPS sent her to get three weeks of training on a property and casualty insurance course, followed by three months of training and internal networking.
Today, Lennon wants other potential insurance professionals to know that there's a spot for them in this space.
"There is a place for everyone in this industry, from HR to IT, because some people may not want to embrace sales and they might think of insurance as just sales," she explained. "But there is a place for every individual within insurance."