How to position producers for success as brokerage titan focuses on P&C expansion | Insurance Business America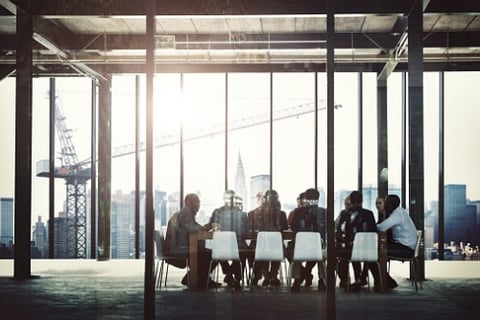 Going from an employee benefits-focused insurance brokerage to one that can also boast equal expertise in the property and casualty space is no easy feat. Earlier in 2019, NFP announced that Henry C. Lombardi would be leading NFP's P&C business, with one of his primary tasks being to build the operation up to the same level as NFP's employee benefits and wealth management books.
On the ground, this effort has required the implementation of a variety of growth strategies, which one NFP executive shed some light on for Insurance Business.
"We've really worked hard with our M&A team to build out a P&C practice that, from a competency and expectation perspective, was on par with our benefits practice," said Kyle Healy, VP of corporate development and SVP of sales enablement at NFP. "As we've built that out – gained that expertise, brought in the right people, and pushed to integrate those teams better – we've come to our existing clients with a holistic solution around how we think about risk, [whereby we are] positioning employee attraction and retention as a risk issue as opposed to a traditional health and welfare benefits HR issue."
NFP has also thought long and hard about the types of organizations for which its producers do their best work, which means they have had to get a lot more targeted about who they want to take on as clients.
"We are helping our producers from a net-new perspective, as opposed to a wallet-share growth or a maturation of existing client perspective, by focusing in on the organizations through technology and training and resources that we know we're going to do good work with," said Healy. "Rather than having a lot of our producers spend a lot of time trying to reach organizations where it's 50-50 whether or not we bring value, or whether they even want the kind of value we can deliver, we're helping our producers get to a place where they're much more comfortable and confident going to the types of organizations that we know we do a good job for."
Industries where Healy sees potential for future growth are largely in the technology space, though segments that are considered more traditional likewise continue to need help with risk management around their employee base.
"Our target client tends to be lean internally, so they're not historically spending a lot of money thinking about risk control, employee engagement, and those types of potential problem areas, while we know that focusing on those can actually have a huge impact on profitability, productivity, and allowing your organization to go to the next level," explained Healy, adding that these companies are often fast-growing tech companies, SaaS-based start-ups, and other mid-market organizations that might not have the bandwidth to focus on those risks.
Nonetheless, professional services organizations – think law firms, accounting firms, and even hedge funds or private equity firms – can also run into employee-related roadblocks that they weren't seeing a few years ago. These companies are not getting the talent they used to from Ivy League MBAs, who are often looking for jobs in the tech space, according to Healy. NFP is meanwhile having a lot of success helping the professional services firms reposition themselves and consider where their real risks lie.
Yet, while NFP's expertise is now expanding further into P&C, that doesn't mean the company needs to be "everything to everyone," added the SVP.
Read more: Hunter or hunted - brokers must be ready for M&A
"We're very strategic on the acquisition side with the types of people, solutions, and business that we want to bring into the fold. A lot of times, it's because we see that our existing clients have a need or there's an emerging need in some space, so we want to almost surgically find a solution that we can bring in effectively and efficiently on behalf of clients who are expressing that need," he said.