Insurance veteran's four pieces of advice for young professionals | Insurance Business America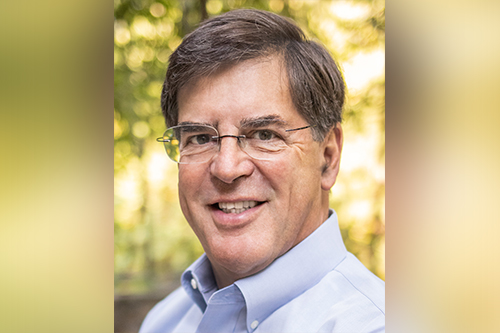 Nominations are open for Insurance Business America's Hall of Fame 2020 – a celebration of the US insurance industry's best and brightest professionals who have developed standout careers spanning 35 years or longer.
One of this year's independent advisory panelists is Hall of Fame 2019 inductee Brad Tennant, president of Tennant Special Risk, and 46-year insurance veteran. When reflecting on his inclusion, Tennant brought up the topics of education, training and bringing more young people into the industry – all things he said Hall of Fame nominees (industry professionals with 35+ years of experience) have an obligation to support.
Access the Hall of Fame 2020 nomination form here. The deadline for submissions is August 28, 2020.
Tennant offered four key pieces of advice for up and coming underwriters. First and foremost, a key attribute of a good underwriter is "curiosity," he said. Risks are never static. Rather, they're more like living organisms, constantly evolving over time – hence why only a curious eye will come close to effective risk management and transfer. Tennant added: "Underwriting is not a science; it's an art. The machines are trying to push it towards science, but that's not going to be."
On top of curiosity, Tennant advises flexibility. He said: "When you're young and you don't have too many commitments, it's a great idea to try different things and move around the industry. Don't just pigeonhole yourself in one place."
Agent of change: Meet NAAIA founder Jerald L. Tillman
Early in his career, Tennant took a leap of faith, switching from an underwriting position at Allstate to a retail broking position with Marsh. The experience he gained with Marsh gave him "an understanding of the perspective of the retailers," which Tennant says later got him a job at American International Group (AIG), where he would spend 15 years of his career in various leadership positions before making the decision to start his own agency.
"I learned, by chance, that moving though different aspects of the industry builds a skillset that's unique," he noted. "Most people don't think about that. I certainly didn't. My thought process was that I loved what I was doing, and the more I could explore the industry, the better."
The 46-year insurance veteran's third snippet of advice is one that every underwriter should have engrained into them from day one: learn your forms and your coverage card. It "sounds simple," he admitted, but only then will underwriters be able to differentiate themselves and provide the best possible solutions for broker partners and end-clients.
Read more: Reflecting on a decade of growth with RT Specialty chairman and CEO Tim Turner
"Number four is to sit with older, more experienced people," Tennant told Insurance Business. "That's a really big thing. The more time we can get our support staff in front of underwriters that have various points of view, we're passing a broader base of knowledge on to the younger generation."
He added that while risk management degrees are excellent for teaching the theory of risk management, it's the experience and knowledge passed down through generations that really counts. "That's our job and our legacy as experienced underwriters," he commented. "It's about providing young professionals with the knowledge we've acquired over a lifetime."
Do you know an insurance industry leader, innovator, entrepreneur, or mentor who has developed a standout career that spans over 35 years? If so, you can nominate them to be featured in Insurance Business America's Hall of Fame issue, which celebrates the insurance industry's leading professionals who have excelled in the industry for decades. Access the nomination form here.