Younger demographics' interest in insurance careers flatlines | Insurance Business America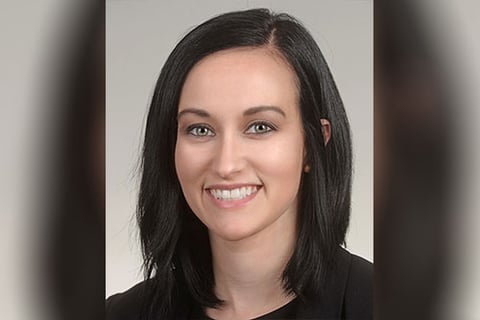 Younger generations are becoming more aware of insurance, though their interest in an insurance career has not risen in line with this awareness, according to Applied Systems and InVEST's The Future of Insurance: Bye Boomers, Hello Digital Natives report.
Compared to four years ago, Gen Z's familiarity with the industry has increased 56% from 2015, but the level of interest this group has in a career in the insurance industry in both the 2019 and 2015 surveys is mostly consistent, at 14% of respondents, while the percentage of those not interested at all in an insurance career increased 11% in 2019 from 2015.
The industry, meanwhile, is continuing to encourage younger people to consider insurance careers. Gamma Iota Sigma's second Annual Boots on the Ground Month is kicking off in October, and is a call to action for industry professionals to get on campuses throughout the month, share their story about their careers, and encourage students to think about a job in insurance.
"We're showcasing the many career paths and opportunities in the insurance industry, and our goal here is really to reach students who might not have considered or heard about careers in insurance before," said Alyssa Bouchard (pictured above), director of education and programming at Gamma Iota Sigma. "We are trying to continue to expand and diversify the talent pipeline for the insurance industry."
The aim is to expose students to the variety of career paths they can take across all of the specialties and roles found in the insurance industry. Insurance professionals taking part can also bring to life the industry by describing their work within it. For example, a student might read about the role of an underwriter in a textbook, but it's more impactful for them to have face-to-face engagement with an underwriter, and hear the underwriter talk about their job and why they love it.
"The same is true for claims or for brokers – if those professionals are showing up on campus, students are going to be aware of those opportunities and will gravitate towards those opportunities," explained Bouchard.
This is especially important considering that 47% respondents in the Applied report indicated that they would consider a career in the sector if they understood the jobs available.
While many of the students Gamma Iota Sigma works with are those in risk management, insurance, and actuarial programs, it's also important to reach students in other programs, considering the talent shortage on the very near horizon.
"Even if industry hired all the risk management, insurance, and actuarial science students out there, the entry level hiring needs are not even close to being met," said Bouchard. "In our fastest growing segment of Gamma Iota Sigma members, our students are representing other majors – economics, marketing, data analytics, and so on. We as an industry, and certainly we as Gamma Iota Sigma, are being intentional about reaching out to students of all majors, of all backgrounds, and making sure they're aware of opportunities in the industry."
Insurance companies are making similar efforts to reach a broader group of potential recruits.
"What we're seeing is that there's a broad interest even beyond the students in RMI programs to begin to think about insurance as a career," said Lisa Krouse (pictured below), executive vice president and chief human resources officer at FCCI Insurance Group. "For FCCI, I think the focus on making sure that we're educating students at all levels in the educational journey is important because students historically have not considered insurance as a career option. In fact, just the opposite – it's always been something that has been frowned upon and I think there is a bias about what insurance careers are."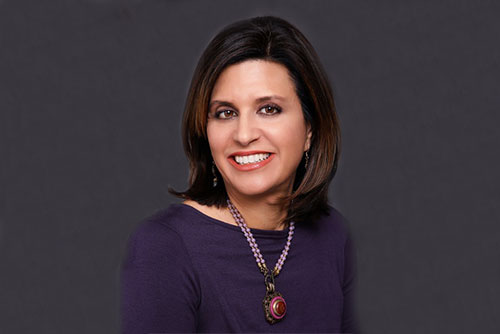 At a recent event, called "Career with a Purpose: A Day at FCCI Insurance Group," the company highlighted the insurance chain – starting with a claim, leaders pointed out all of the professionals that touch that claim to underscore that there are many jobs available beyond what would be a typical sales position. These include positions in marketing, social media, finance, HR, and actuarial sciences, to name a few.
"We're trying to broaden the perspective and educate our students about what insurance careers might look like, and the takeaway typically for our students is, 'wow, it's a lot more exciting and interesting than I thought it was,'" said Krouse.
The Applied report also revealed what younger demographics want from their careers. When it came to what Gen Z value most when evaluating a career, respondents considered "a job that aligns with personal interest" to be most important, followed by "income potential," "career development opportunities," and "a job that focuses on giving back," according to the 2019 survey.
Read more: What do millennials want from their insurance agency?
Another interesting insight was the fact that compared to 2015, 58% of Gen Z respondents consider innovation at a company they work for to be very important, marking an 18% increase.
However, the demands from generations when it comes to their workplaces might not be that stark.
"We have five generations in the workplace now and at the heart [of it], everyone wants basically the same thing," explained Krouse. "We all want to feel like we're contributing to something that makes a difference in this world, we all want to make sure that we have adequate health benefits and other perks so that wherever we are in our stage in life – whether it is having a newborn baby or caring for an elderly parents – we all need to have work-life balance. These are some basic tenants that I think are common within all generations, and that's why having a wonderful culture within an organization is so important. It's never a one-size-fits-all for any one demographic."
FCCI leaders have also seen the up-and-coming generations exhibit particularly competitive skills, such as their expertise with technology, their thirst for learning more, and their desire to advance in their positions. Those skills bode well for the future of insurance, which is likewise becoming more technology-driven and will welcome recruits who are quick on their feet.
"I will tell you that the talent pool that is coming out today is just exceptional. They are hitting the ground running, they are able to meet the expectations that we are posing to them, and they are quick studies," said Krouse. "They are adding value to our organization."