RPS puts employees to work for a good cause to celebrate Leap Year | Insurance Business America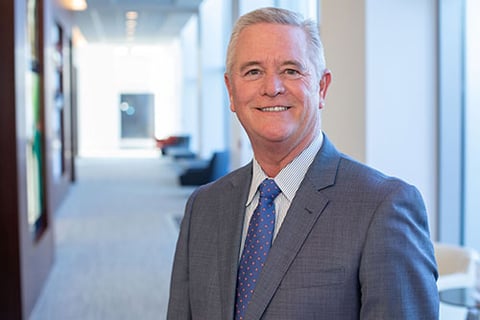 If you thought January felt long, February might not be that much better considering that 2020 is a Leap Year. That means we get an extra day at the end of this month to keep our modern-day Gregorian calendar in line with Earth's revolutions around the sun.
Some insurance professionals aren't complaining about the extra day. Instead, they're putting it to good use by volunteering in their communities, thanks to an initiative launched at their company this year.
"Given 2020 is a Leap Year, and we all get an 'extra day,' we are making sure our nearly 3,000 employees across the country have the opportunity to make the most of it while also reaffirming our culture of volunteerism and giving back by allowing employees to skip work and use their extra day to volunteer in their local communities," explained Emily Hathcoat, vice president of marketing at Risk Placement Services (RPS). "It's a big deal for our firm, given our size and scope now versus even just four years ago, to 'turn off' from the office so we can 'tune in' and use our extra day to give back."
Read more: How the insurance industry is 'doing good' in communities
This year's initiative is one of many in RPS's history of volunteerism, according to its founder and leader.
"We've always been an organization that wants to give back to the community," said Joel Cavaness (pictured), RPS president. "It started back when we would have our sales meetings in different cities and we would adopt a local charity. For about three or four months leading up to our sales meeting, we would have a fundraising challenge."
Over time, RPS's national fundraising challenge has netted tens of thousands of dollars for charity. In 2017, the company raised $60,000 for Ronald McDonald House of South Carolina, and, in 2018, $70,000 was raised for Roots of Music in New Orleans. This paid for a full year of rent for the organization's new building, and all new musical instruments for its students. Then in 2019, RPS topped itself once again, when the company collected over $87,000 for the Ronald McDonald House of Nashville, which equated to more than 20,000 nights for families staying at the house.
Read more: 'The culture of the insurance industry and raising money for charity go hand in hand'
In 2020, with the extra day in the calendar, "We thought that would be a good opportunity for us to pick a day to give back to our community, so we've asked each of the offices and all the people within RPS to spend that day giving back to the community and giving back to organizations of their choice," said Cavaness. "Some are doing an all-office give back, [while] some are doing individual things."
RPS employees have responded very positively to the initiative as they plan their day of giving back during the month, added the RPS president. More broadly, a lot of the early talent coming into the organization appreciates the socially responsible side of the firm, which in part helped it to stand out as an IBA Top Workplace in 2019. RPS also has a program in place that matches employee donations so that when they have a specific charity that they work with, they can have their own contributions supplemented by an equal donation from RPS.
"They know it's a huge part of our culture and part of the way that we want to run the organization," said Cavaness. "If you can achieve both the goals of giving back and the goals of making the required and expected returns, we think that's a good balance for people. And today, people expect you to be good members of your community."