Word of mouth and social media 'huge influences' at Field Insurance | Insurance Business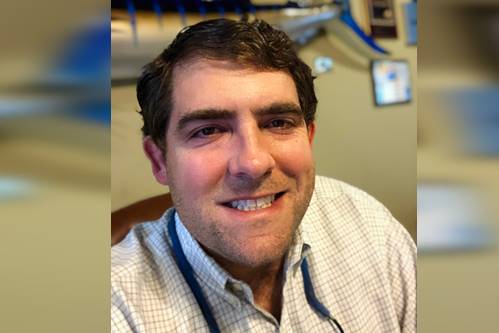 Brian Payne (pictured) found his way into the insurance industry when he completed an internship at the Field Insurance Agency of Surfside, SC, during his junior year of college at Coastal Carolina University. Fast-forward 16-years and Payne remains at Field Insurance as the agency principal and he's just been named one of Insurance Business America's Top Producers of 2019.
"When you really enjoy what you're doing, you don't have to call it work," said Payne. As a young producer, he brought a new skillset to Field Insurance in the early 2000s, which gave the agency innovative drive and helped the business transform in order to compete in an ever-digitizing marketplace.
"Some of the older folks I was working with during the internship weren't as interested in trying to learn about and adopt new things they weren't familiar with, such as online rating systems – and that's fair enough. That gave me a good opportunity to come in and do something different from an agency standpoint. I took that opportunity to try new things and introduce new technology, and it has snowballed ever since," Payne told Insurance Business.
Today, Payne is the sole proprietor of Field Insurance, which is a multi-line agency offering competitive insurance products for Myrtle Beach, Charleston, Hilton Head, and surrounding areas of South Carolina. With an average staff age of under 35, the agency has grown into a tech-savvy firm, which uses digital marketing to open up new opportunities and compete with bigger-name brokerages, while still remaining completely independent.
As a producer, Payne specializes in catastrophic exposed risks, as well as other lines and has a full-time team of 20 assisting daily. Both carriers and industry groups have recognized Payne and his team for their success and profitability, particularly in the E&S marketplace. A lot of this comes down to effective communication, digital marketing, and, most importantly, good relationships, he explained.
"Social media has been a big influence at Field Insurance over the last several years," Payne commented. "When it comes to digital platforms and digital adverts, Facebook has been particularly relevant for us. What happens on Facebook, for example, is it gives instant credibility to your brand and your company when people engage with or like a post. If a Facebook friend shares one of our posts and says what a great experience they had with us, that gives our brand instant credibility with other consumers on their network. It opens up an opportunity for us because it gets us in front of more consumers – we just have to deliver on that opportunity."
Delivering quality services has not been a problem for Field Insurance under Payne's leadership. In sticking resolutely to the independent agency model, the agency represents over 100 different insurance carriers and is not afraid to approach tons of different markets to get "the best fit for the consumer based on the coverage and the price," explained Payne. He added: "We don't follow the idea that you should bundle every single risk with one carrier like a State Farm or an Allstate."
"If you've got a property owner, for example, that's got five properties in South Carolina and North Carolina, the chances of us placing those policies with the same carrier is very unlikely," he said. "Because of our independent model, we're able to approach lots of different markets depending on what the actual risk is, and we're able to find the best fit for the consumers. That business strategy has opened up a lot of doors for us, and consumers are sharing plugs for us via word of mouth and social media.
"A lot of folks that deal with us, whether that's in-person, over the phone or via email, say they get a good sense of family with Field Insurance. Then, when something comes up with their friends or family, they put in a plug for us. In reality, we've got thousands and thousands of clients, so we can't maintain that real personal relationship all year round – but we've worked hard to build that small, boutique-type operation with personal attention, which really goes a long way."