Broker reacts to opening of America's first cannabis café | Insurance Business America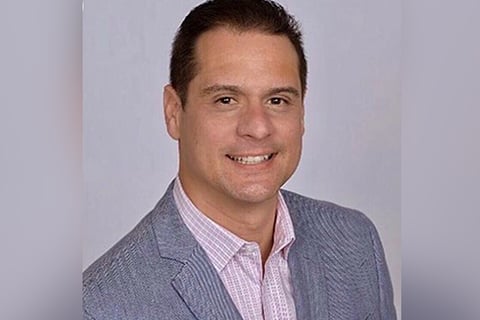 America's first cannabis café has officially opened its doors to the pot-smoking public. Based in Los Angeles, CA, the Lowell Café is running a hybrid operation, serving fresh farm food, coffee, juice, and cannabis daily. Due to current laws, the café is not offering foods infused with cannabis. Patrons are able to order some pot along with their meals, with cannabis "flower hosts" on-site to help them choose the ideal food / weed pairings.
Cannabis cafés pose some difficult risk management and insurance challenges. That's one of the reasons why they've been slow to get off the ground. The Lowell Café has taken a strong stance on this. The establishment aims to welcome both "cannabis connoisseurs" as well as "canna-curious" folks. It follows strict rules and regulations – for example, no-one under the age of 21 is allowed inside – and all staff are trained to assist and protect patrons.
As Erika Soto, a flower host at Lowell Café, told CBS News: "A couple of questions we ask at first are: what's your tolerance level, and are you with someone safe or do you have a method to get home after?" These are important risk mitigation exercises that all enterprises with on-site cannabis consumption should follow, according to Chris Boden (pictured), cannabis practice group team leader at Crouse and Associates Insurance Services.
Read next: Is a co-op the answer to outdoor cannabis growers' insurance woes?
"One challenge that cannabis cafés face is how to determine whether someone is 'over-served'. It's good practice to check the boxes and ask patrons about their tolerance, how often they smoke and so on, but at the end of the day, everybody reacts differently to different strains of cannabis. It's very hard to fully limit the exposure there," Boden told Insurance Business.
Whether those pre-serve questions will stand up in court against a liability claim remains doubtful, but "it's a beginning until a real precedent is set," according to Boden. As pioneers in the US cannabis café scene, the Lowell Café and any fast followers behind it, have to check all the boxes, follow all the rules, and provide a good product. Essentially, they must do everything they can to reduce their liability exposure as much as possible.
"Ultimately, if someone does get injured or ill after consuming cannabis on-site at a café, there will be lawsuits. It's not just the auto liability for when people leave the establishment, but it's also the product liability related to the cannabis that they're serving. It will be interesting to see how the legal situation plays out, what sort of decisions are made by the courts, and what is later required of cannabis cafés," Boden added. "It really is an unknown right now, but people want cannabis cafés, they want the on-premises option, and businesses want to be able to provide that. Someone's got to get the ball rolling."
Read more: Expanding cannabis market could provide huge opportunities for insurers
Any cannabis operation that decides to take the plunge and give the green light to on-site consumption will need to work with a specialist broker, like Boden, to ensure they have adequate insurance coverage. It's a little tricky, because most insurance carriers refuse to cover consumption on premises. Only a handful of carriers are willing to lift the on-site consumption exclusion, and those who will do so require the enterprise to follow strict rules and regulations.
"It's most important for insureds and their brokers to ensure the policy does not exclude consumption on-premises," said Boden. "Policies with that exclusion are, in my opinion, a waste of money because they're not going to cover the real risk that's presented. Even if the coverage is not specifically excluded, if the insured can get something in writing from the insurer acknowledging it is an on-site consumption operation, that may help to get them coverage should a claim occur.
"There are policies out there that are really inexpensive but they're not going to cover the whole risk. In this day and age, I really hope operators choose the right coverage. Even the operators that run 100% above board, and follow every rule and regulation perfectly, have had lawsuits filed against them. They had to defend those lawsuits, and their insurance covered them because it was written properly. I've also seen instances where the insurance wasn't written properly, and the insured had to cover those costs."