Cannabis companies face many product liability challenges | Insurance Business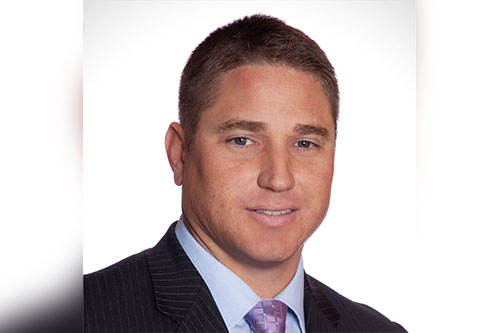 Product liability can be a tough coverage for cannabis companies to navigate, especially since these high-risk businesses have unique product-related challenges. A leader in the cannabis insurance space recently spoke with Insurance Business on product liability and the challenges that brokers and agents can encounter as they seek out the best insurance solutions for their leafy clients.
Kevin Tarango (pictured), insurance broker at Heffernan Insurance, sees several notable issues within product liability for this emerging sector that insurance professionals should be aware of, including the steps of a product liability claims process as well as what brokers need to do to get their clients paid.
There are specific questions that they need to ask their client depending on the type of program and the type of carrier they're working with, and only certain carriers focus on product liability for cannabis accounts in the first place, explained Tarango. There are also key exclusions that brokers and agents need to be aware of, and they likewise need to understand how product withdrawal coverage works on the product liability side for cannabis businesses.
Read more: How to navigate complex product liability issues in the cannabis industry
Claims hurdles that brokers might encounter during the claims process for cannabis accounts range from collecting the required documentation to finding basic information.
"The first step is 'does the insurance broker even know the email or the phone number of the TPA that they use', and I highly doubt that they do," said Tarango. "When a client calls them and they say, 'I need to file a claim,' a lot of times brokers say, 'Not a problem, let me get back to you,' and they have no idea where that claim even goes because the carrier itself or the program itself doesn't handle the claims. It's a third party administrator."
Other obstacles that brokers working in the cannabis space might encounter are the exclusions that potentially exist within a client's policy.
"From the client standpoint, they think that they're paying $200,000 for a product liability policy and they come to find out that vape products are excluded," said Tarango. "That's a very rough real-world scenario that people are actually dealing with."
Read more: Risks facing cannabis industry compounded by prejudice, lack of data
There's also product withdrawal coverage that brokers will likely need to ask for specifically when working with a carrier. This coverage more broadly tends to account for expenses sustained by distributors, retailers, vendors, customers, or other third parties that result directly from the recall or withdrawal of the product and would also often cover legal defense costs if the manufacturer of a particular product is sued.
Brokers working with cannabis accounts should know about product withdrawal coverage already, says Tarango, "because it's such a big coverage, but a lot of times with these cannabis programs, you may have to ask for it to be included. It's not just a box you check on the application. You actually have to know the space well enough in order to ask for certain things on a policy."