Coronavirus places cannabis industry in the weeds | Insurance Business America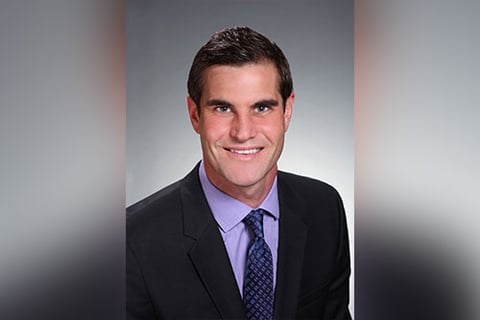 Like many industries, cannabis-related companies in the United States haven't been left untouched by the fallout from the coronavirus. On the bright side, demand for cannabis products swelled in the initial weeks following government-mandated lockdowns.
"New Frontier Data reported that in March, cannabis spending grew up to 20% across all categories, whether it be flower, edibles, topicals, and the like," said David Kennedy (pictured above), founder and CEO at Purple Risk Management Services. "The rationale was that people were stockpiling, thinking that there were going to be long-term, stay-at-home quarantine orders."
The situation underscored that cannabis is seen by consumers as a traditional consumer good, along the lines of groceries or alcohol, added Kennedy. In tough times, consumers don't stop drinking or smoking and in fact these habits are shown to increase during such periods due to the use of cannabis products by some consumers to ease stress, anxiety, and sleeplessness.
However, demand for cannabis has stabilized since mid-March and, in the meantime, cannabis businesses have had to make their own adjustments to the pandemic.
Read more: Understanding local pricing is crucial for cannabis claims
"Depending on the state, [demand] seems to have come back down to normal or even a little below normal," said John Deneen (pictured below), commercial underwriting manager at Burns & Wilcox. "There's a lot of people out of work with less disposable income so I think that we're seeing the demand come down from the average and definitely it hasn't been sustaining at those really sky high levels that we saw immediately."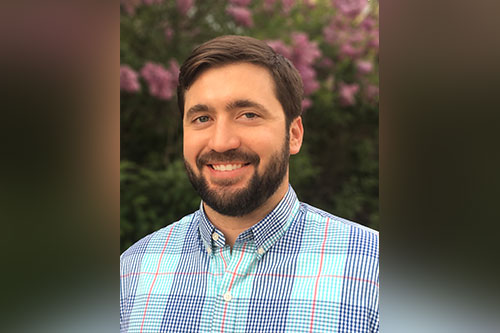 Where sales have continued to be higher, such as in California, it's because businesses have been able to offer delivery services. Notably in the sunny state, the black market had been an obstacle as legal and legitimate businesses tried to take market share, but in the midst of the health crisis, it seems that consumers are turning to the legal market where they know products are tested and safe, and are willing to pay more for them.
Not all states have taken the same approach to defining cannabis retailers as an essential business. In Massachusetts, for example, Governor Charlie Baker closed all nonessential businesses and determined that recreational marijuana sales fall into this category, which has had implications – even for medical marijuana users.
"The governor's rationale for that was that a lot of people have been driving across state lines from neighboring states to access recreational dispensaries, and they wanted to cut that off as a potential way that the coronavirus can be transmitted," explained Deneen. However, even in states where medical marijuana programs are available, it's been recognized that a lot of customers continue to use the recreational marijuana market for self-treating medical issues.
Read more: Risks facing cannabis industry compounded by prejudice, lack of data
"There seems to be a lot of people that would prefer to procure their products from the recreational market even if they are using it for medical reasons, and one of the categories of patients that I've seen come up and referenced a few times is veterans," continued Deneen.
Many states have recognized PTSD as an ailment that can be treated with medical marijuana, but veterans aren't able to access it through medical programs since a Veteran Affairs doctor can't prescribe them medical marijuana. As a result, some veterans are still using marijuana for medical purposes, but they're accessing it through the recreational markets out of necessity.
More broadly, the five weeks (and possibly more) of shutdowns in Massachusetts have been devastating for a number of cannabis-related businesses in the state, noted Kennedy. For these businesses, as well as those in other states impacted by shutdowns, there won't be much relief from their insurance programs, namely business interruption coverage.
"That almost certainly is not going to apply in most of these situations where you have these government shutdowns of the businesses," said Kennedy. "The key is whether a virus can cause physical damage to a commercial property to trigger this business interruption coverage, which might reimburse cannabis-related businesses or any commercial business for their business income losses in the period of restoration."
Nonetheless, most BI policies have virus exclusions that were put in place after the SARS pandemic back in 2003. Coming back to Massachusetts, the 36 adult-use dispensaries in the state are unlikely to see any business interruption coverage. "You have to check your policy and talk to your broker, but all of the major cannabis insurance industry policies that I've seen have had these virus exclusions, as do most policies in any industry," added Kennedy.
Read more: Coronavirus-linked business interruption losses could hit $383 billion a month
There might not be financial relief accessible to these businesses from the government either. The unique position that the marijuana industry holds in terms of federal laws has presented challenges because marijuana businesses aren't eligible for the Small Business Administration loans, yet they're still required to provide employees with paid sick time while maintaining a safe and healthy work environment for those at work.
"In Colorado, for example, there are what the government has designated as extreme social distancing measures and dispensaries can remain open as long as they are practicing extreme social distancing," said Deneen. "A lot of them have been limiting the capacity, limiting the number of cashiers that are open so that there's more space in between, and offering the curbside pickup and delivery, which has traditionally been a big taboo because of the security concerns."
Another concern in this scenario has been cannabis businesses getting all transactions captured on at least one camera. If all the purchases take place in a dispensary and are within the sight of a camera, it's very easy to be able to catch any instance of marijuana being sold to minors, whereas if the transaction takes place at a private residence, there's not going to be security camera footage of that transaction, which opens the door for allegations of sales to minors or sales exceeding the legal limit and other issues.
An additional obstacle comes back to crafting the insurance programs for cannabis businesses, which can already be a challenge.
"Those policyholders that have policies coming up for renewal around this time, it's a tough question of how do you project your revenues for a year out when we don't know how long these social distancing measures are going to be in place and how big of an impact this is going to have on the economy and in the long run," explained Deneen. "They're balancing wanting to keep their premiums reasonable now and making sure that they don't under-report their sales and get hit with an additional premium at a later date."