How to cover the cannabis sector from a broker who's deep in the weeds | Insurance Business America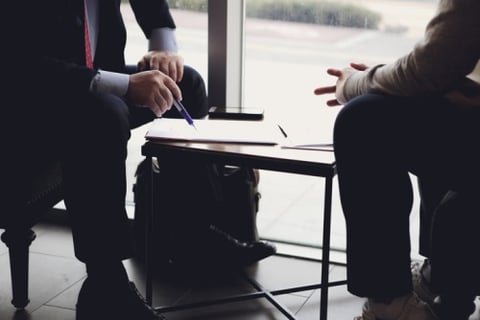 Reassuring words from California's Department of Insurance have signaled the state's willingness to approve filings for the cannabis sector, but for some the process is moving too slowly.
"This is going to be the next big thing," said Dede Abalos, broker at M.J. Hall and Company and a speaker at the Cannabis Cover event – a multi-city masterclass with one stop left in Los Angeles on May 31. "It's not taking off as quick as we thought just because the state is dragging their feet. They're taking a lot longer than we expected to issue the licenses, and we will not write anybody who's not licensed."
The surplus lines broker uses the Golden Bear Insurance program, which was the first admitted carrier in California for the cannabis sector. Abalos says they offer a complete package that covers all the common risks a business in the fledging industry would face.
"Golden Bear was approached by the DOI to put together an insurance program that would support the state's regulatory efforts to formalize the cannabis industry," said Abalos. "Golden Bear did all of the research, came out with a comprehensive package policy that covered anything from the actual cannabis stock down to the general liability, assault and battery – if somebody gets in a fight in the parking lot – or if the building burns down, or if one of the security guards has to shoot a customer or robber or whatever it may be. They really have put together a program that will cover everything that could possibly go wrong in the cannabis sector."
One issue that many carriers exclude is impairment, so if someone buys marijuana from a dispensary, gets behind the wheel, and kills somebody, the policy wouldn't cover those losses. That's a big concern for a lot of insureds, according to Abalos, and it wasn't covered in the marketplace before the Golden Bear program came out.
Though marijuana is legal in the state, it's not legal federally – an evolving situation that's being addressed through bipartisan efforts that appear to be moving towards decriminalization. For Abalos, the line in the sand is clear.
"We're not going to write any dispensary or any kind of cannabis product, period, that doesn't have the proper state licensing," she said.
Brokers who want to follow Abalos's footsteps in insuring the sector need to read up.
"I think there's a lot of brokers that are out there that really, truly aren't understanding all the different legalities that are involved with these accounts, in addition to not realizing that there's so many different intricate coverages that these insureds need, and they really need to understand each of these coverages and be sure that they read the policy forms that they're selling," said Abalos, adding that a lot of carriers writing cannabis have policy forms that in reality reveal they do not cover insureds' exposures.
"My advice to brokers that are getting into this is to truly do your research and know what you're selling."
Dede Abalos will be speaking on a panel about innovations in underwriting and the provider perspective at the Cannabis Cover event being held on May 31 in Los Angeles. Click here for more details and to register.
Related stories:
Insurance won't be a typical line item for cannabis businesses - expert
Never-before-seen cannabis policy filed by national advisory organization