Fear floods no more with better mapping tech that shows true risk | Insurance Business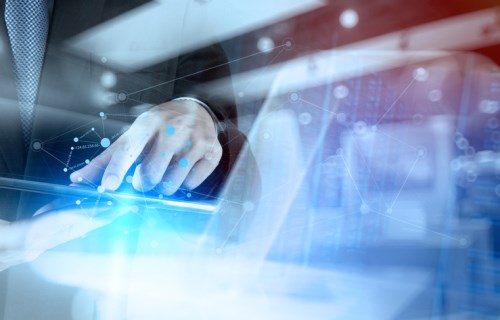 Insurers and their clients were knee-deep in losses from wind and flooding after last year's stormy weather season. According to Swiss Re's recent sigma report, damage from hurricanes in the US was responsible for 60% (or $217 billion) of global economic losses.
The water element has been particularly devastating for communities in the States. Floods cause economic losses of $15 billion each year, according to the report, and only a third of that is insured, at the same time as many US insurers are not even offering flood policies because of the event's unpredictable nature.
Change, however, is afoot.
"If you go back 50 years when the National Flood Insurance Program (NFIP) was started, the private market considered it uninsurable, which is why the NFIP was started," said Matt Junge, senior treaty underwriter at Swiss Re. "Insurance companies couldn't adequately evaluate the risk and if you can't evaluate the risk, you can't price the risk."
Fast forward to today, and better computing power has led to innovations that are helping clients get covered, said Junge. High resolution maps, based in part on satellite imagery, combined with probabilistic modeling has allowed insurers like Swiss Re to simulate 400,000 flooding events across various regions and assess the probability of loss for a specific location.
"If you think about hurricanes or earthquakes or something like that, it doesn't much matter if the hurricane goes one mile [in] one direction or one mile [in] the other," explained Junge. "But in flooding, a foot or a meter can make all of the difference, and so that's where the importance of maps and simulating all of these events comes in."
Better mapping systems have resulted in pricing gradients – an important factor since flood risk isn't black or white.
"You're not just in the zone or out of the zone – there's a gradient all the way along so we can better reflect the price of flood insurance for individual homes. We should have much less reliance on FEMA flood maps," said Junge.
Despite the improvements on the technology front, the protection gap is still causing problems. The sigma report states that of the multi-billion dollar price tag for losses in the US, only 42% was covered by insurance, with taxpayers and governments picking up the rest of the bill. Clearly, awareness about the product needs to grow since, according to Junge, everybody is at risk of flooding. Nonetheless, because modeling is more accurate, this peril doesn't need to be feared anymore.
"The events of 2017 – Harvey, Irma, and Maria – show that even in the US, we're still incredibly vulnerable to natural disasters and extreme weather. It's not going away," he said. "We're seeing more severe events. We just need to recognize that, and everybody needs to do their part to help close this protection gap."
Related stories: