'Kicking the can' approach to NFIP reform is 'not viable' | Insurance Business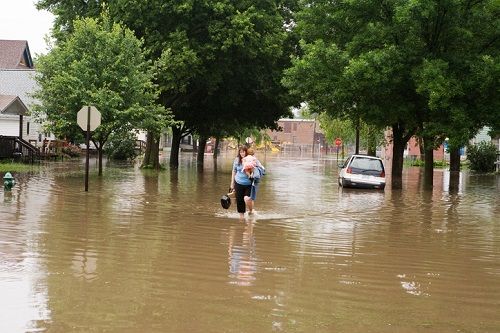 Those hoping for clarity over the future of federal flood insurance in the United States are still waiting after Congress passed a third short-term extension to the National Flood Insurance Program (NFIP) back on December 22.
The program was first set to expire on September 30, but it was extended until December 08 and again until December 22. A third short-term extension was then granted until January 19 as part of a continuing resolution to keep the US government scheme open.
Not everyone is a fan of the US government's "
kicking the can down the road
" approach, however.
SmarterSafer, a national coalition of taxpayer advocates, environmental groups, insurance interests, housing organizations and mitigation advocates, released a statement saying: "Kicking the can down the road is not a viable way to preserve the nation's broken and bankrupt flood insurance system - especially as countless communities continue to recover from this year's devastating hurricane season.
"Although we are pleased that Congress has avoided a lapse in the program, temporary extensions maintain an unsustainable status quo that resulted in a $45 billion taxpayer bailout and inadequate incentives for important mitigation measures."
The NFIP provides 5.2 million property owners with critical flood coverage, but
it's in considerable debt
(about $25 billion) and under enormous pressure after 2017's catastrophic hurricane season.
Proposed reforms under debate include
increased flooding disclosures during real estate transactions
, more education around flood history and clearer definitions around repetitive loss structure. It's also likely to open up space for the private flood market in the US.
"With the NFIP now set to expire on January 19, we urge lawmakers to use this time to pass much-
needed reforms to the NFIP
so the program can better protect lives, property and taxpayer dollars from a future of more frequent and severe storms," the SmarterSafer statement continued.
Related stories:
NFIP reauthorization takes 'common sense approach' but more can be done
FEMA to recover funds from the private reinsurance markets