Winter weather brings flurries of unique perils for commercial insureds | Insurance Business America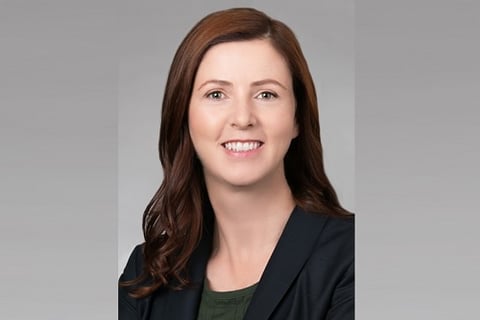 Winter storms have already wreaked havoc on the US, with the snow and ice-filled January causing 45 deaths and contributing to one billion dollars of economic loss for the period thanks to five severe winter events, according to Aon's Global Catastrophe Recap report for January 2019.
From a property perspective, cold snaps, polar vortexes, and plain old snowfall can create problems for the physical locations where companies do business. In fact, one of the most common causes of property loss in this type of weather is frozen pipes.
"We're seeing a huge uptick in water damage type losses," said Martha Bane (pictured, above), managing director of Gallagher's property practice, highlighting frozen pipes as a key threat as well as roof collapse from heavy snow loads. "What people don't think about is when the snow melts, and all of the resulting flooding that can also occur after bad weather can cause property damage. I think what's unique now in this situation is that properties in parts of the country that are unfamiliar with these types of weather patterns have a greater tendency to have losses because they're either not as equipped or prepared to deal with them."
Claims data from Travelers likewise reveals the danger of weather-related water damage in the winter, which accounted for 20% of property losses and jumps up to the number one cause of claims that Travelers sees during the season.
"Primarily, the temperature drops below freezing, and any winter storm that you have in the winter months can be harsher than what you might have in the summer," said Scott Humphrey (pictured below), second vice president of risk control at Travelers, adding that blowing wind can knock trees over and tear up roofs, while snow that collects on the roof and then melts and refreezes towards the edge of the roof dams up water above that overhang. "As that freezes and melts, it's very easy for it to seep into a building and cause water damage."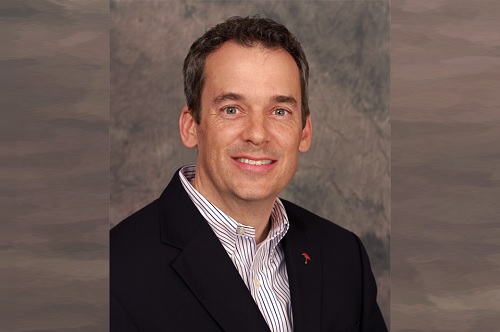 The risk of power outages also intensifies during a winter storm.
"When you lose power, you lose the ability oftentimes to heat a building, to make sure that the temperature stays above freezing and that those far reaches and corners of the building – crawl spaces, attics, or basements where heat may not always penetrate – it's even less likely that those spaces are going to be heated and the risk of having a pipe burst goes up," explained Humphrey.
Read more: Insurance should be able to cover for some polar vortex damages
Theft is another threat that causes claims to come in during the winter. When a business's emergency lighting or alarm system loses its charge because of a long power outage, that building becomes the perfect target for a burglar. People also tend to bring in space heaters during wintertime to warm up their offices, which can expose them to fire risk.
As weather patterns continue to change, many properties and insureds tend to be caught off guard when a winter storm strikes, but preparing for the variety of risks that can arise isn't rocket science, says Humphrey. It just requires some thoughtful planning and execution before the snow and ice sweep in.
"If you were a business, you would want to keep aware of what your business is going to be exposed to," he told Insurance Business. Probably the first and most important thing is concern for employees, so do you need people to show up to work? If you do, how do you notify those that you need to physically go to your building versus those that you might [tell to] stay home and weather the storm safely until the threat of driving or being stranded or whatever you might expose yourself to passes."
Other risk mitigation measures that commercial insureds might want to consider include purchasing backup generators so that they can transact their business if they're left without electricity. Brokers can meanwhile do their part and help ensure that each client has a winter action program in place.
"As brokers, we need to be able to advise our clients with respects to their winter action program that's most appropriate for them and make sure that they have one in place – that they continue to maintain heat in their buildings, make sure the drains are free from debris, inspect the roofs before the season to make sure that they can withstand the snow load," said Bane. "What some clients are beginning to do, especially with respects to water damage from frozen pipes, is installing water sensors that can help alert the clients to any water damage loss before it gets out of control."
Whether it's a polar vortex, hurricane, or wildfire, business leaders generally have to make significant efforts to prepare for natural catastrophes. FM Global's new whitepaper Master the Disaster: Why CFOs Must Initiate Natural Catastrophe Preparedness in 2019 and Beyond, emphasizes that the onus is on companies to identify and prepare for natural disaster risks by committing enough capital to improve structural resilience. Big events, such as wildfires on the west coast and hurricanes in the southeast, or even a serious winter storm, can especially hurt smaller companies if they're not prepared.
"Smaller businesses are going to be more susceptible to any type of event like that because there's less margin for error for a lot of those companies, and events like this can be catastrophic to smaller sized businesses. There are too many of those type of situations where they have a lot of eggs in very few baskets, and they just can't withstand a disruption event like that, as opposed to a very large company that may be scattered all over the world, that type of event might not be that significant for them in terms of their overall operations," said Eric Jones (pictured, below), operations vice president and global manager of business risk consulting at FM Global.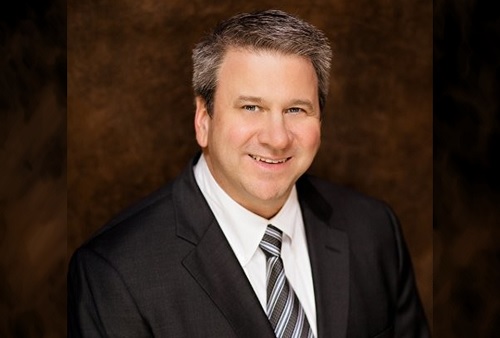 "The smaller you are, the more you have to be aware of where your risks are and how susceptible you are if you have a disruption event."