Hoteliers better watch out for holiday exposures | Insurance Business America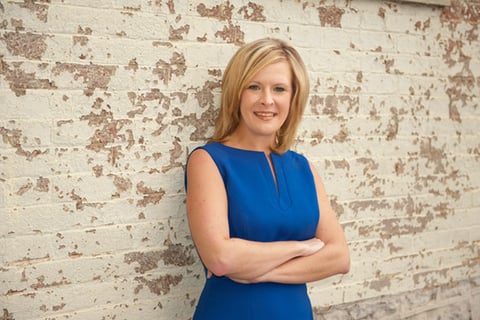 The holiday season is in full swing and, after a long year, Americans have been patiently waiting for Christmas parties and vacations.
A report from NerdWallet found that almost 30% of Americans who say they didn't travel for the holidays in 2020 plan to spend money on flights or hotels this time around. The report also showed that close to 110 million travellers are predicted to spend nearly $200 billion on holiday travel expenses.
Businesses are eager to take advantage of the increase in spending this holiday season to make up for the losses brought on by the pandemic, but this has led to grandeur displays, extravagant celebrations and higher risks.
Read more: 'Tis the season to be wary: what brokers can teach clients about holiday risks
With an influx of guests flocking to hotels and resorts throughout December and January, insurers need to make sure their risk management approaches are comprehensive enough for their clients.
"For those of us in insurance, increased traffic translates to increased risk if the hotelier does not properly plan for it," said Janet Wright (pictured), director, risk management at SUITELIFE Underwriting Managers, a series of RSG Underwriting Managers LLC. "Hoteliers can see their risk exposure potentially heightened due to intoxicated guests and visitors, unsafe decorations, inexperienced staff, poor housekeeping and more."
Claims for hoteliers during this time of year range from destruction of property to bodily injury, and it is important for insurers to understand where the most prevalent exposures lie.
"Elaborate holiday decorations can be improperly mounted, wired in an unsafe manner, or placed in a guest or employee's right-of-way," Wright added. "Seasonal company functions can also increase risk exposure as guests can get out of control with the excitement and the flow of alcohol."
Additionally, employees are working extensive hours during this challenging labour market leading them to not be as vigilant as they would during off-seasons.
To help hoteliers mitigate risks and avoid costly claims, insurers should be advising clients to take the time to review policies and procedures with staff, including emergency situations and alcohol awareness training.
Insurers should also suggest using fire resistant materials to decorate hotels, ensure all exits are clear, enhance valet or shuttle services, and make sure clients familiarize themselves with all state liability laws.
Most importantly, brokers and agents should review insurance policies with clients to make certain they have coverage and limits in place to fit their needs.
"Time management is essential in keep up to speed on all these policies and procedures with both management and employees," said Wright.
Consistently communicating risks to hoteliers is essential; email, texts, social media, and direct mail are all outlets that should be utilized to approach these conversations.
"We found that sometimes hoteliers may not have had the time to think about their insurance needs or had the opportunity to review their risks, knowing that they've likely changed since the last time they checked," Wright said.
Business owners could have implemented daycare or fitness programs and not fully considered new risk exposures that will change their coverage options.
"A good agent or broker will offer that comprehensive risk assessment, offer helpful risk mitigation tips and discuss appropriate coverage options and limits. Renewal time and year-end present ideal opportunities to talk with clients in the hotel and resort space about existing and emerging risks," Wright noted.
Read next: Holiday fatigue weighs on businesses this time of year
The end of a fiscal year is a prime opportunity to have discussions with hoteliers as they're likely looking at operations, expenses and determining whether funds have been appropriately delegated to meet their needs.
"Perhaps the biggest challenge any insurer or hotelier will face this holiday season is how to prepare for the unpredictability of human nature," Wright said.