CEO on decision support in the health insurance and employee benefits arena | Insurance Business America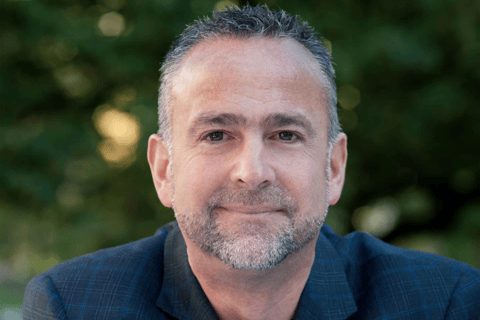 Coverage awareness and transparency is the backbone of health insurance and employee benefits. To enhance communication and carriers' understanding of consumer behavior, there have been significant digital developments over the past few years.
Michael Levin (pictured), co-founder and CEO of Vericred, a leading healthcare data service company, has seen an accelerated development in the area of decision support.
"On one side, the data pertains to how a consumer selects a plan and their circumstances based on income, health, and medication," he said. "There has been more activity on that front in the individual market, but we have been wondering why that wasn't making its way into the commercial or group market."
Read more: Swiss Re lends data expertise for global health initiative
In 2021, decision support tools really took off in the commercial market, according to Levin. Companies have been helping their employees select the right basket of benefits available to them, whether it be critical illness or dental.
"The market went from zero to 100 overnight," he stated.
As 2022 progresses, the CEO believes that there will be more decision support around helping employers offer the right products based on demographics and claims history.
"Right now, that is done independently and by brokers without the supporting data, but data will be a much bigger element around plan selection this year," he added.
For brokers looking to find the best partners to help enhance the decision support process, working with carrier partners who have the right data infrastructure in place will help take their books of business to the next level.
"COVID was a tailwind for us and heavily impacted carriers in the health and benefit sector, but, almost overnight, they became very cognizant that they had to enable digital strategies to enhance connectivity," Levin continued.
For employers, it is invaluable to assess what products and coverages employees are most interested in, and throughout the pandemic, employees' needs have dramatically changed.
"Brokers are somewhat going in blind, but looking at claims history and products available in a specific region is a good start," he said.
Engaging in robust coverage solutions can be easily facilitated with the right tech stack in place, and Levin said the connectivity that companies such as Vericred provide, can help to create data liquidity.
"It has been very complicated for the industry but there is better connectivity, better access to data, and regulations coming into play," Levin mentioned. "There's been some really great technology that is being built across the country to create more efficient experiences."
Read next: Data analytics – where do we begin?
Levin noted that the demand for health benefits seen during the pandemic has been circular in nature as the access to data has enabled a level of interconnectedness that has led to more sophisticated solutions.
"It's a cycle that is finally starting to accelerate because there is conductivity in the space," he said. "There is access to data that was not as reliable two to three years ago – it's a really exciting time."