Non-profit D&O exposure in a global pandemic | Insurance Business America
Directors and officers liability (D&O) insurance is often named as a chief culprit in discourse around the hardening property and casualty (P&C) insurance market. Pricing has been rising in recent years, especially for larger corporate accounts, due to expanding litigation and regulatory risk combined with profit pressures on underwriters. The result for some, but not all, D&O insurance shoppers in 2020 is a tight market with reduced capacity, higher rates and more coverage limitations.
Non-profit organizations are exposed to fluctuations in the D&O insurance market just like for-profit businesses, but the extent of their exposure really depends on the size of their operation. Mid-way through 2020, many larger non-profit organizations are facing difficulties securing adequate and affordable D&O insurance coverage, but for the small- to mid-sized non-profits, the market remains relatively flat, according to Ian Perry (pictured above), underwriting manager in AmTrust's non-profit division.
Read next: Top tips for managing non-profit cyber security risks
"For the smaller non-profits that are paying $1,000 in premium for a D&O policy, as long as they're a clean risk, they're going to be offered a $1,000 policy no matter where they look in the market – and the lowest premium wins with these accounts," said Perry. And with pricing so reasonable, it's no wonder that D&O insurance uptake among small- to mid-sized non-profits has increased over the past few years.
"The market has come a long way. It used to be hard to get smaller non-profits to purchase D&O insurance," Perry told Insurance Business. "They would say: 'We're non-profit, we're doing good in our communities – no-one's going to sue us.' When I started writing D&O insurance almost 10-years-ago, approximately half of the submissions I saw had no prior D&O coverage. But today, that percentage has gone way down, and I think that's because non-profits are more educated about D&O risk, the brokers are doing a great job, and the market is stable."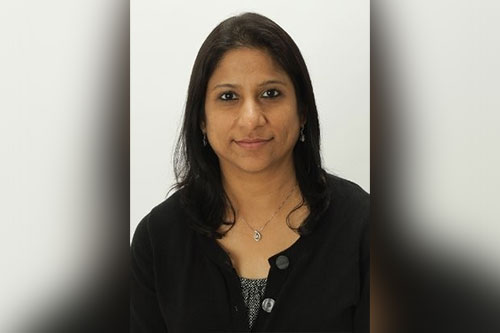 One trend contributing to the stability of the D&O insurance market for non-profits is the fact that "the sector is not a huge shopper," according to Parvathy Sree (pictured immediately above), vice president of underwriting in AmTrust Financial Services' non-profit division. She said: "There's not a lot of movement; non-profits tend not to jump from carrier to carrier. That goes for those with D&O insurance via non-profit package policies – we have some accounts who've been with AmTrust for more than 30-years – and also for those with standalone D&O policies if their retail agents chose to place the coverage via a wholesaler or MGA."
Read more: Non-profit insurance sector outlook as COVID-19 lingers
As for their actual D&O exposure, probably the biggest concern for non-profit organizations is the mismanagement of funds. This risk is problematic in normal times, but is heightened dramatically in the context of the COVID-19 pandemic, which has forced lots of organizations – non-profit and for-profit – into dire financial straits. Many non-profits have either had to shut their businesses down for a few months, or dramatically reduce or alter the services they've been able to offer.
"Operations like adult daycares and children's play schools have been forced to close because of 'shelter in place' orders," said Sree. "For the same reason, there was also a lot of fundraising activity that couldn't happen in the spring and probably won't happen through the summer either. That's definitely affecting the funding for non-profits, which then spills over into the programs and services that they can provide. Layoffs and furloughs have also been as prevalent in the non-profit world as they have been in the corporate world."
How well non-profit organizations manage the financial impacts of the pandemic will determine how exposed they are to D&O claims. But as Perry noted: "Only time will tell," what's going to come. One thing that both Perry and Sree predict is a reduction in the non-profit D&O premium pool at the next renewal cycle. With non-profit revenues down, that will inevitably impact premium, Sree explained, before adding: "The pandemic is certainly affecting the insurance industry, but we won't see the full impact for some time."