Coronavirus adds fuel to social inflation fire in professional lines | Insurance Business America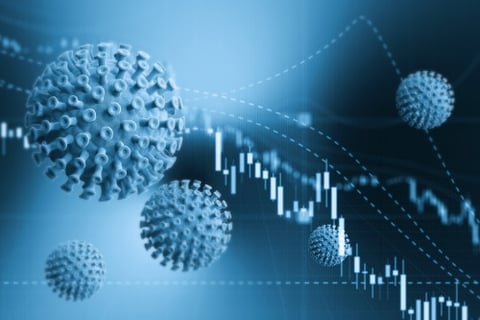 Social inflation is one of the latest buzzwords in insurance, and for good reason, as the trend has become especially impactful in the professional liability marketplace.
The term is used by insurers to describe the rising costs of insurance claims caused by social and economic trends, resulting in more litigation and larger jury awards. It is similar to the economic inflation that most of us are familiar with, for example, when we're talking about home prices going up over time. However, in the case of social inflation, verdicts from lawsuits are starting to increase rapidly as juries reach larger and larger verdicts, which in turn is creating a major problem for insurers because they can no longer predict the cost of settling a claim, explained one expert.
"At one time, settlements exceeding $100 million were unheard of – and it's no longer so," said Kevin Davis, of Kevin Davis Insurance Services, a Worldwide Facilities company. "A slip, trip or fall once settled for $300,000 may now settle at $1.5 million."
Find out more: Learn everything you need to know about Worldwide Facilities here.
A handful of billion-dollar verdicts over the past year demonstrate just how much social inflation has affected the insurance industry, continued Davis. He pointed to an $8 billion verdict against Johnson & Johnson for Risperdal, a schizophrenia drug; a $2 billion verdict against Monsanto for its herbicide Roundup, which the court subsequently reduced; a $1 billion verdict related to workplace negligence against HACC Pointe South, Inc.; and another verdict against Johnson & Johnson for $4.7 billion (recently reduced to about $2 billion by the appellate court) related to its talcum powder products.
However, "The lawsuit against the corporation isn't nearly as important as the social issue. There's bias created by social media and various news agencies alleging wrongdoing by corporations, as well as jurors feeling angry and that they need to make things right in the world," explained Davis, adding that at the same time, "There are generational shifts as millennials take over juries. They tend to be concerned with privacy, climate change, and pay disparity, as well as other social and environmental issues, so any lawsuits that touch on these issues could trigger a very large verdict."
Read more: Social inflation making professional lines "trickier"
While the professional liability market has seen its fair share of reverberations from social inflation, this trend has resulted in pushing up insurance costs across the board, from directors and officers (D&O) to auto, environmental, and umbrella coverage. In turn, limits are being reduced, premiums are increasing, and exclusions are being inserted into policies.
For insurance companies, this landscape can be particularly hard to navigate since verdicts seem to now be primarily controlled by social concerns and trends. Insurers have to be able to accurately predict the social and political climate, and how the climate at any given time will affect a claim, noted Davis – which is not an easy task.
To add to these challenges, the coronavirus pandemic has thrown more fuel on the social inflation fire. Companies are grappling with keeping their businesses afloat, while also making sound decisions that protect the health, safety, and welfare of their employees. Moreover, even if companies implement the wearing of masks and social distancing in their workplaces, they will face ongoing scrutiny by employees on how well they're responding to the pandemic.
Read more: COVID-19 reverberates through non-profit professional liability market
"If someone were to sue, alleging that they contracted the virus on the way to work, while in the elevator or rest room, or during the bus ride home because of the lack of an effective plan to protect the employee, then the company should be prepared for a major lawsuit," said Davis. He brought it back to social inflation, noting that in the current environment, "Many people believe that corporations should have the responsibility for maintaining the health and safety of their employees, and since many do not, bringing a lawsuit against their employers could result in a significant damage award, so individuals are quick to sue their employers and wait to see if they can hit the lottery."
However, the reality is that unless an individual has been seriously injured, either physically or by suffering a financial loss, they will be lucky to get anything for pain and suffering.
To manage these risks brought on by the coronavirus, companies would do well to open their offices in compliance with health department guidelines and follow those guidelines closely, as this can significantly lower the risk of lawsuits being filed against them, recommended Davis.
More broadly, alongside other notable factors impacting the professional liability market – such as a growing number of discrimination and harassment lawsuits – social inflation is resulting in a rise in the complexity of losses, according to Davis, particularly in certain lines of business.
"These new trends have driven up D&O liability claim frequency and severity to the degree that the current rates cannot keep pace with these losses. As a result, we do expect to see a rise in umbrella, D&O liability, and other liability rates in 2021," he told Insurance Business.