What's driving the surge in malpractice claims? | Insurance Business America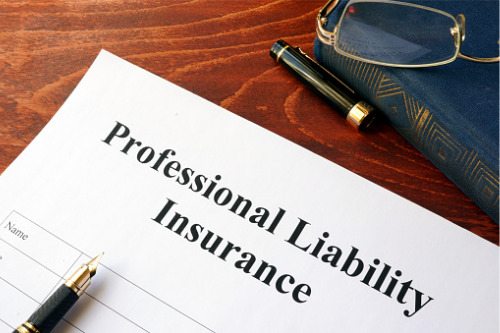 As Eileen Garczynski sees it, her firm's recent survey of lawyers' professional liability claims is definitely a good news/bad news type of situation – although that "good news" part might change in the near future.
"Frequency of claims has been leveling off at least in the past year, but claim severity is up," she said. "So then you have to wonder are people just waiting to file their claims? We're not sure. Sometimes the uptick in claims frequency doesn't happen for a couple of years."
Referencing her firm's 11th annual survey of lawyers' professional liability claims, the senior vice president and partner at McLean, Va.-based Ames & Gough says periods of economic downturn like the one caused by the pandemic tend to lead to higher activity on the legal malpractice front, but that activity also tends to unfold over the years following the downturn.
"A good example is if you have an issue with your landlord, which there might be a lot of those cases coming out of this environment," she said. "You may see your landlord within a year of him evicting you, but then maybe you don't see your lawyer for something he did as a part of that work for a year or two after that."
The survey polled 11 lawyers' professional liability insurance companies that, combined, provide insurance to approximately 80% of the Am Law 250 firms. It found insurers apprehensive about claims that may mature post-pandemic, with most reporting a significant volume of claims last year with substantial reserves and large payouts. In fact, the period beginning in 2019 through mid-2020 marked the worst two years on record for legal malpractice claim payouts, according to the study.
Other findings:
Nine of the 11 insurers surveyed had participated in a claim payout in excess of $50 million in the past two years; two paid a claim between $150 million and $300 million and four paid a claim over $300 million.
Altogether, the survey found the number of claims resulting in larger multi-million-dollar payouts, and the amounts of these payouts, had increased year over year.
While claim severity is continuing to trend upward, frequency was flat last year. Nine of the 11 insurers indicated their claims frequency decreased or stabilized between 2019 and 2020. Of the remaining insurers, one saw claims increase by 6% to 10% and the other by 11 to 21%. By contrast, in 2019, 80% of the insurers surveyed said their claim frequency was the same or higher than the previous year, the first time since 2013 that frequency rose.
"Although the slowdown in frequency may appear to be a silver lining in an otherwise difficult year for legal malpractice claims, it may just be temporary," Garczynski said. "The economic downturn from the pandemic may lead to more claims."
Breaking the numbers down by practice area, the survey traced the largest numbers of malpractice claims to three key practice areas: trust and estates, business transactions, and corporate and securities. Interestingly, for the first time, trust and estates ranked highest in the number of malpractice claims for the first time.
Garczynski attributes this mainly due to the sheer volume of engagements involving the baby boomer generation as they continue the largest transfer of wealth in US history. Another driver of claims activity in this area may stem from developments in case law that allow third parties, such as a relative or family member, to bring a legal malpractice claim against an attorney for work performed on behalf of an elderly or sick client.
She also floats a third possibility: the law is changing faster than lawyers can keep up with it.
"Not only do you have that rapid change in laws, the other thing that happens simultaneously is some areas of practice really slowed down (during the pandemic)," she explained. "Litigation slowed down because the courts were closed. So those attorneys that were maybe litigators, they were looking for other kinds of work. And they may have said to themselves, 'Wow, labor and employment or tax laws is where things are changing pretty quickly, those areas of practice need some help.'"
The trouble starts, she says, when those lawyers dabbling in new areas of practice may not be up to speed on the rapid changes made to numerous laws, including the Families First Coronavirus Response Act, updates to OSHA regulations, HIPAA, the Family Medical Leave and Emergency Sick Leave Acts, tax laws, and various relief legislation that affected clients in different ways.
"So, it could be two-fold," she said. "It could be attorneys that know that practice very well and it just moves so quickly that they couldn't keep up… or it's someone who's dabbling in a new practice because that's where the work is, and they make an error."
Not surprisingly, the survey found the cost of defending malpractice claims continues to increase. Among the insurers surveyed, nine of 11 indicated defense costs increased in 2020 over the prior year. At the same time, the rates insurers pay defense counsel are also climbing; 73% of the insurers reported an increase in rates paid to defense counsel during the past year.
This year, survey participants were asked to list the three most useful risk management techniques for law firms to mitigate legal malpractice risk. Seven of the 11 insurers cited a well-crafted engagement agreement focusing on the scope of work as essential to avoiding risk, along with revisiting it whenever there is a change in direction of the services needed. Five insurers also listed peer review and supervision of work, good client intake and detailed communication among the most important techniques to avoid malpractice claims.
The insurers participating in the Ames & Gough survey were: ARGO, AXA XL, Brit, CNA, Crum & Forster, Liberty, Markel, QBE, Sompo, Swiss Re Corporate Solutions and Travelers.